Motorpoint gives Motherwell fans chance to present Player of the Year trophy
01 March 2018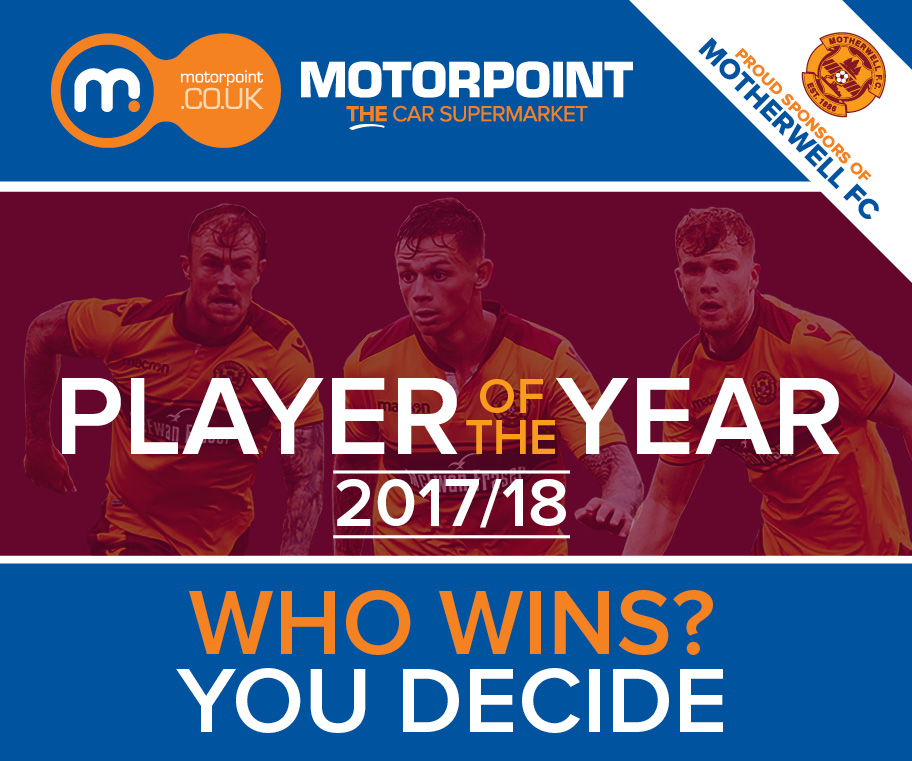 Photos © 2022 Motorpoint
Motorpoint are giving Motherwell Football Club fans the chance to not only vote for the Player of the Year but also present the winning player with their award
"We are extremely proud of our partnership with Motherwell Football Club and wanted to celebrate this in style by inviting two fans to join us at the Awards night and come up on stage with us to present the Player of the Year with their trophy"
The UK's largest independent car retailer, which has been a long-standing partner of the Scottish Premiership club, has agreed to sponsor the Player of the Year category at the forthcoming Motherwell Football Club Player of the Year event at the Alona Hotel in Strathclyde Park on Saturday, April 7, 2018.
And, as a way of saying thank you to fans for their continued support of Motorpoint, every person who votes for the Player of the Year will be automatically entered into our prize draw to win two tickets to the awards ceremony itself as well as be given the opportunity to present the player with their award on stage. What's more, they will be presented with £250 worth of Love2Shop vouchers from the player themselves on the night as an added bonus.
Adam Gilmore, General Manager of Motorpoint Glasgow, explained: "We are extremely proud of our partnership with Motherwell Football Club and wanted to celebrate this in style by inviting two fans to join us at the Awards night and come up on stage with us to present the Player of the Year with their trophy."
Voting couldn't be simpler. Simply click on the link below to have your say. The deadline for entries is Monday, March 26, 2018. Entries are restricted to one vote per person.
To enter the competition simply click here