Motorpoint Drive In Cinema raises over £5,000 for charity
24 September 2018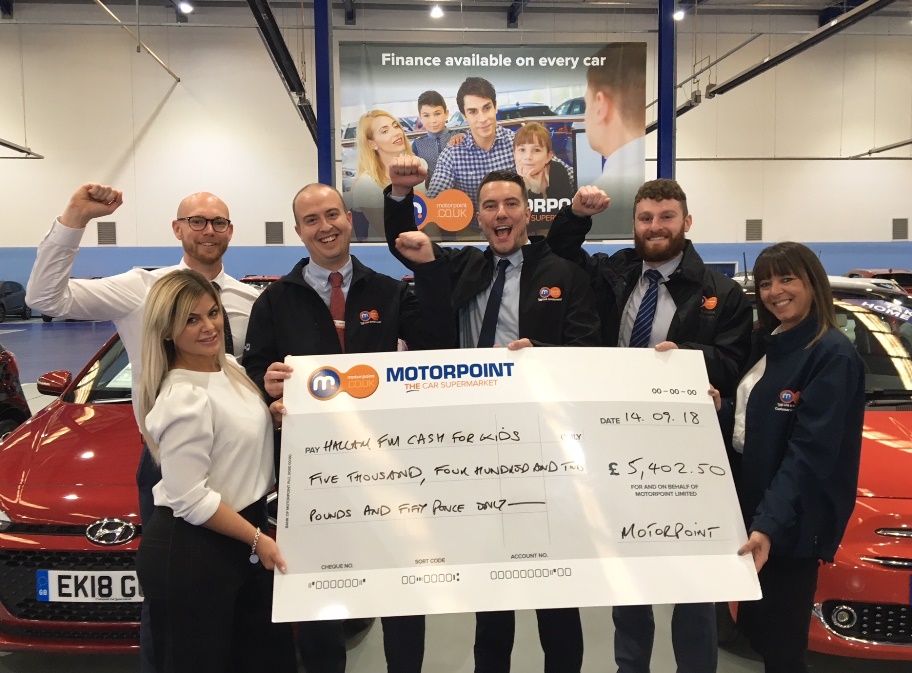 Photos © 2021 Motorpoint
The drive in cinema in Sheffield has raised almost £5,500 for Cash for Kids.
Motorpoint teamed with Sheffield's Urban Entertainment to put on a sell-out screening of Grease last week. The special showing took place at our site on the Sheffield Business Park in aid of the popular charity, Cash for Kids.
Film lovers from across South Yorkshire flocked to the branch to watch the iconic 70s' movie. Whilst enjoying the famous film, starring John Travolta and Olivia Newton-John, they raised £5,402.50 on the night. Sheffield-based Bear's Street Food provided food and drink for the 600+ people who attended the event. Plus, Motorpoint staff were on hand following the event to present Michelle Osborne with a cheque for the entire proceedings from the evening.
Michelle Osborne, who is the Charity Fundraising Executive at Cash for Kids, was grateful for the amazing contribution. "I really can't thank Motorpoint enough for hosting their Drive In Cinema again. It was a huge success. The money it has generated will help make a big difference to the lives of children up the age of 18 who are either sick, deprived or in need of extra support."
Chris Goodison, General Manager of Motorpoint in Sheffield, added: "It was fantastic to see so many people having a wonderful time at Motorpoint. The best thing about it was that collectively we helped raise a huge amount of money for our charitable partner - Cash for Kids."
Motorpoint Sheffield adopted Cash for Kids last year following the opening of the seven acre branch in April 2017. To date, it has helped raise over £10,000 for its charitable partner. Based on Europa Link, it stocks over 500 low mileage, nearly new cars from over 30 different car manufacturers. All of them are available to buy and drive away on the same day.