Motorpoint cleans up for Prince of Wales Hospice with help from Castleford Tigers
30 August 2016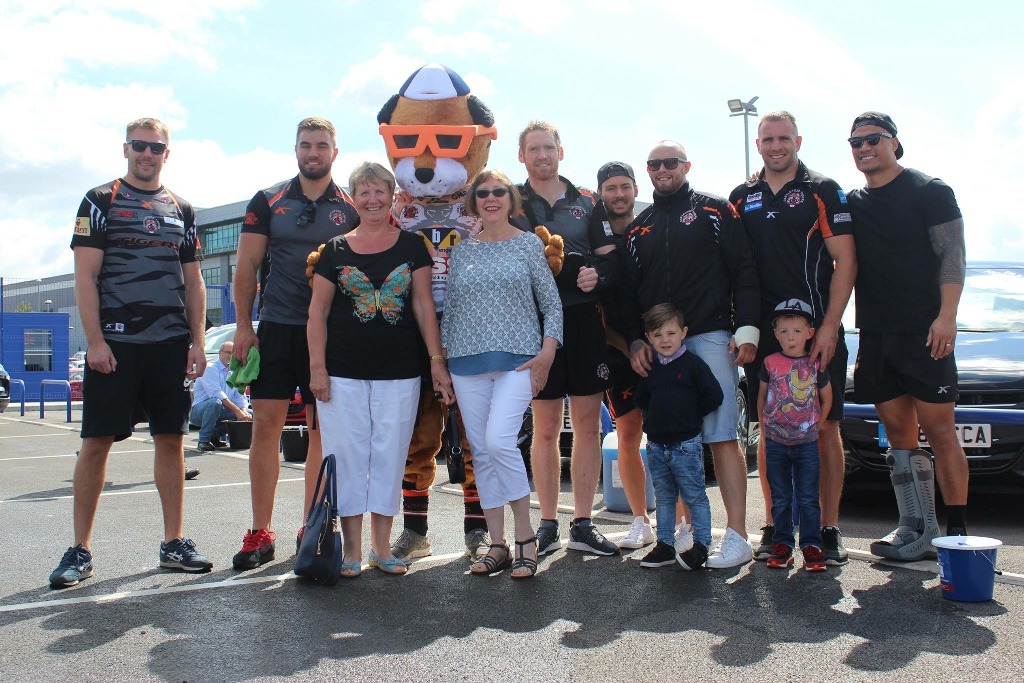 Photos © 2021 Motorpoint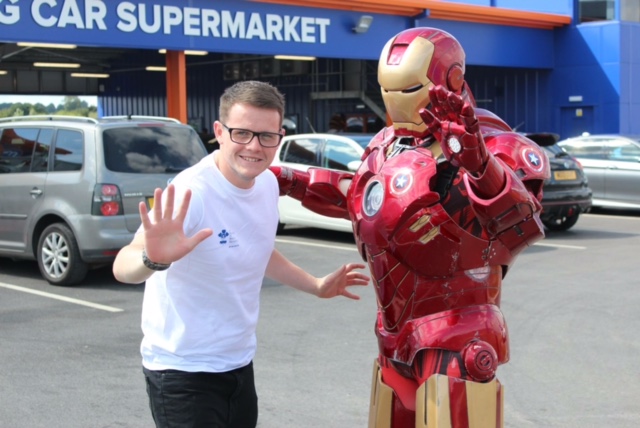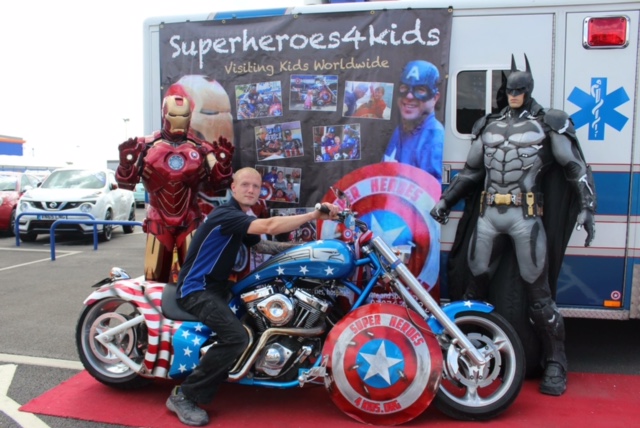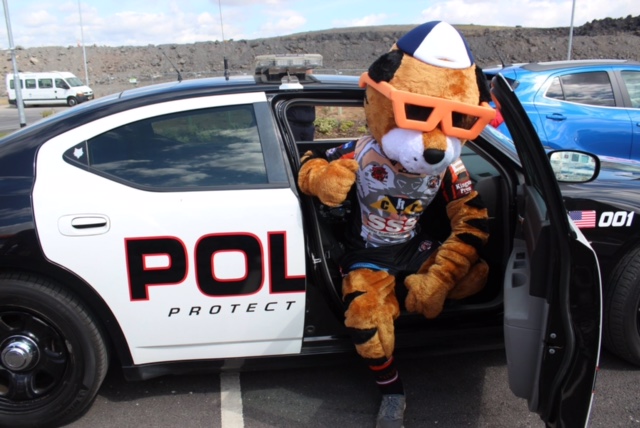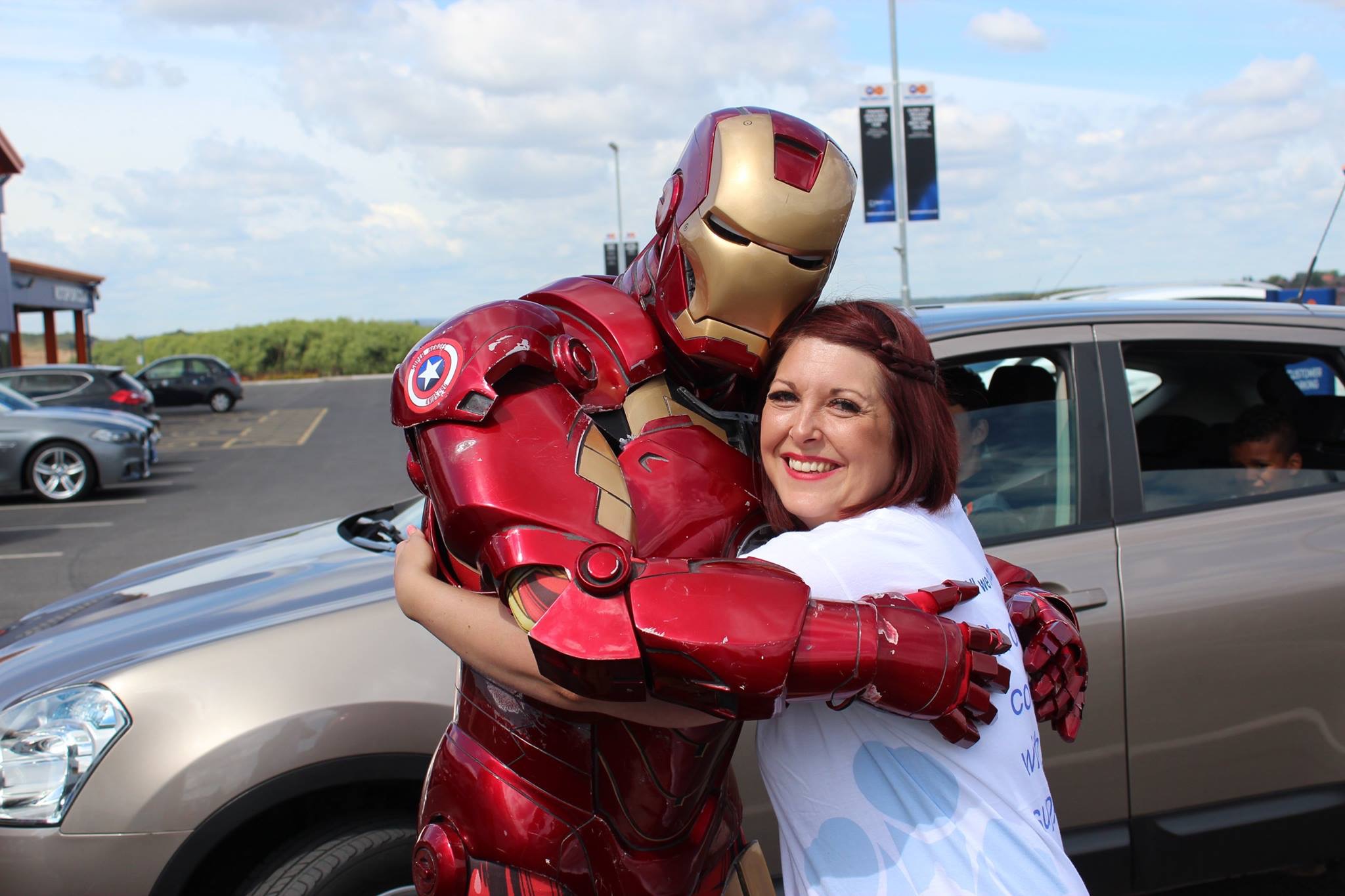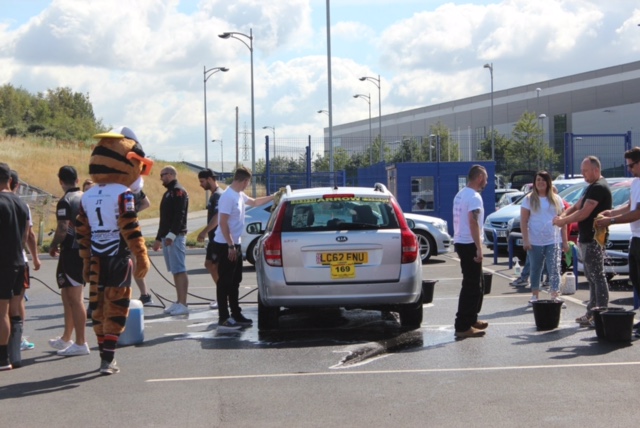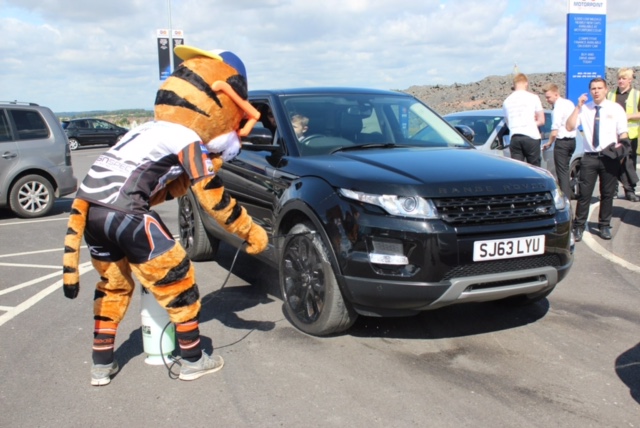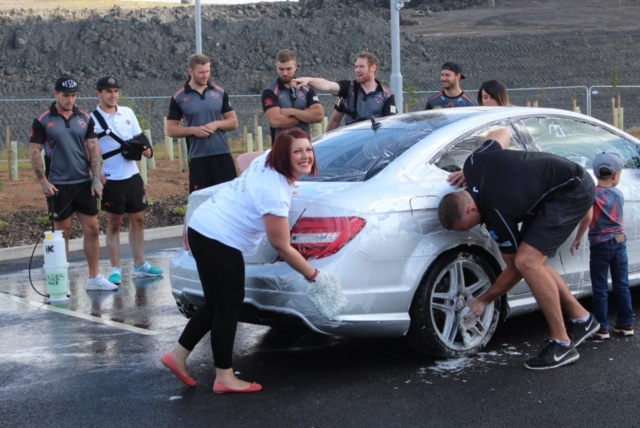 Motorpoint has cleaned up for the Prince of Wales Hospice - raising almost £600 for the charity with help from the Castleford Tigers
"We would like to thank all of the Castleford Tigers fans who came down to Motorpoint to have their cars washed by the players"
The UK's leading car supermarket, which opened its site on Whistler Drive in Glasshoughton in April, partnered with the Super League outfit to host a special Celebrity Car Wash in support of its nominated charity – the Prince of Wales Hospice – with stars such as Michael Shenton and Ben Roberts lending a hand after training.
And, thanks to the generosity of Castleford Tigers fans on the day, Motorpoint raised £581 to support the work of the charity across the five towns.
James Faulkner, General Manager of Motorpoint Castleford, said: "We would like to thank all of the Castleford Tigers fans who came down to Motorpoint to have their cars washed by the players. It was great fun and in the process we raised lots of money for the Prince of Wales Hospice."
Motorpoint recently adopted the Prince of Wales Hospice as its official charity partner in West Yorkshire. James Faulkner and the team are aiming to raise a total of £6,500 - exactly the amount of money needed to run the hospice for a day.
In the community
Motorpoint is proud to work with Prince of Wales Hospice. For more info on the work they do, please visit https://www.pwh.org.uk/.
Press releases
For all media enquiries please contact Stephen Wright, PR Manager on 01332 227239 or 07825 308326. Alternatively by email.