Motorpoint Chingford staff aiming to raise money for charity with Bake Off
17 January 2018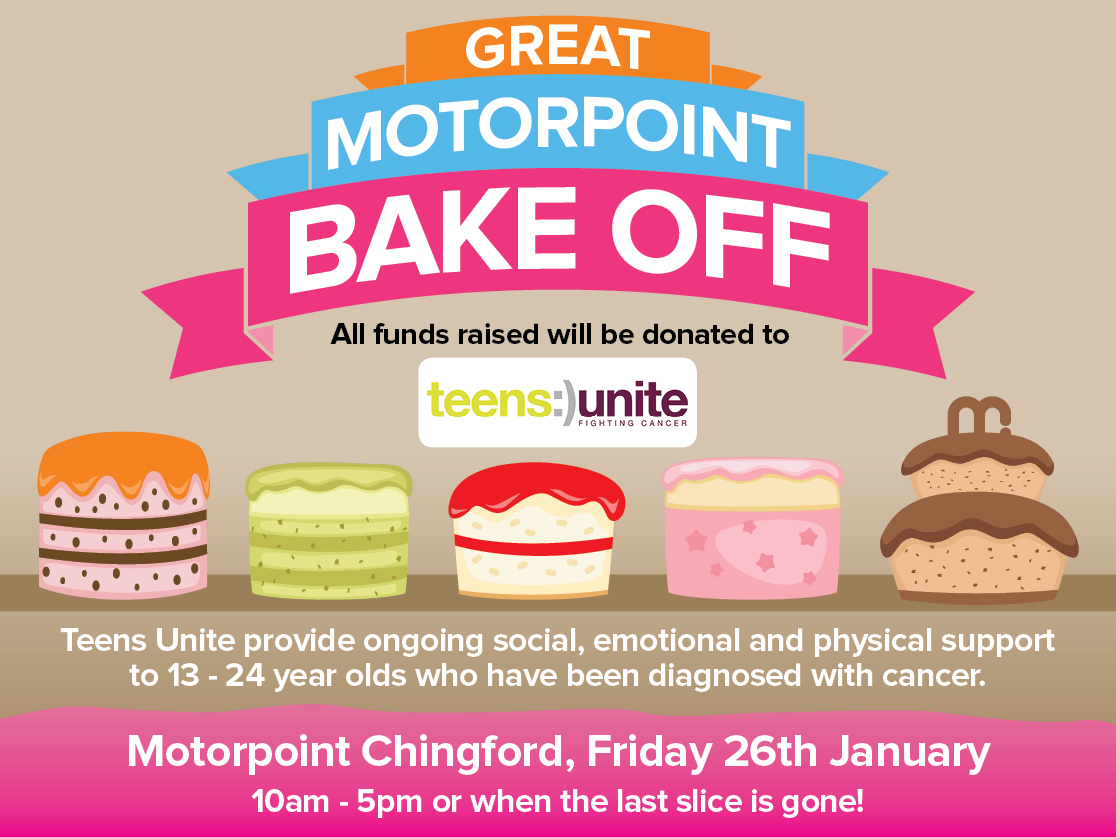 Photos © 2021 Motorpoint
Motorpoint staff are hoping to put their baking skills to good use in order to raise money for charity later this month
" I can't wait to see what the team have created and look forward to joining the public in sampling their creations on January 26"
The team at the Motorpoint Chingford branch on Lea Valley Road will be hosting their very own 'Great Motorpoint Bake Off' on Friday, January 26 on behalf of their charity partner – Teens Unite. Over a dozen staff have agreed to bake cakes on the day with members of the public asked to vote for their favourite. The 'Great Motorpoint Bake Off' will take place between 10am – 5pm.
Motorpoint Chingford has been supporting Teens Unite since early 2017. Co-founded in 2007 by Karen Millen OBE and Debbie Pezzani, Teens Unite provides ongoing support to anyone between the ages of 13-24 who is either undergoing treatment or in remission for cancer.
Steve Papworth, General Manager of Motorpoint Chingford, explained: "We have been thinking of different ways to raise funds for Teens Unite and thought our very own 'Bake Off' would definitely appeal to the sweet-toothed among us. I can't wait to see what the team have created and look forward to joining the public in sampling their creations on January 26."
Motorpoint Chingford stocks 500 low mileage nearly new cars from 30 different manufacturers – all available to drive away same day. Located at 2 Lea Valley Road, Chingford, it is open seven days a week including until 8pm weekdays.