Motorpoint charity football match kicks off later this month in Peterborough
17 May 2018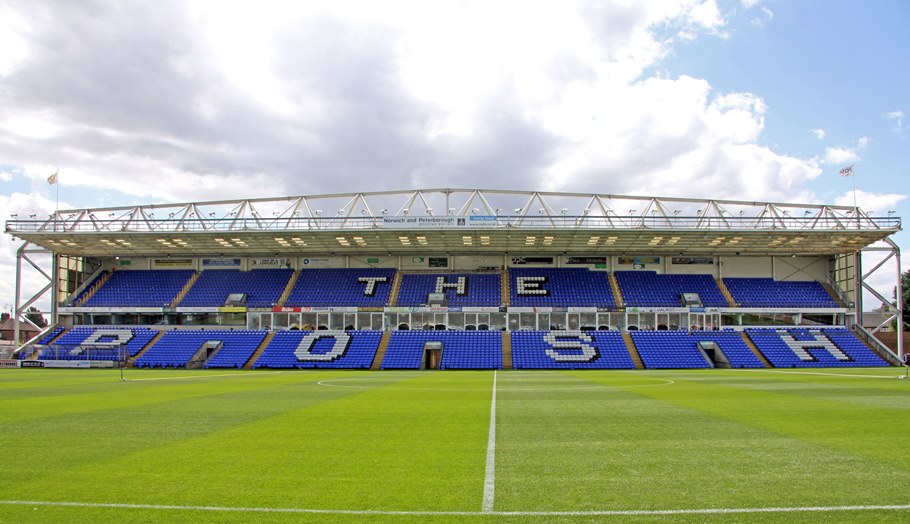 Photos © 2021 Motorpoint
Motorpoint staff will be trying out boots of a different kind later this month when they take in a special charity football match at Peterborough United
"We are extremely grateful to Peterborough United for allowing us to use the club's facilities next week for our fundraiser. It promises to be a great day for all involved as well as raising plenty of money in the process for the Sue Ryder Thorpe Hall"
Staff from across the twelve branches of the UK's leading independent car retailer are travelling to the ABAX Stadium on Thursday, May 24 to take part in the fundraiser for the Sue Ryder Thorpe Hall Hospice.
The League One outfit agreed to host the one-off game next week as part of its long-term partnership with Motorpoint, providing first team home and away kits, changing facilities and officials for the eagerly anticipated match which kicks off at 2pm. Motorpoint is aiming to raise at least £1,000 for charity from the day.
Tom Stanton, General Manager of Motorpoint Peterborough, explained: "We are extremely grateful to Peterborough United for allowing us to use the club's facilities next week for our fundraiser. It promises to be a great day for all involved as well as raising plenty of money in the process for the Sue Ryder Thorpe Hall in the city."
Motorpoint Peterborough officially adopted Sue Ryder Thorpe Hall Hospice as its charitable partner in 2017. Since then Motorpoint has organised a series of fundraisers to support the work of the Hospice, including the 20th Annual Peterborough Dragon Boat Festival next month at the Peterborough Rowing Lake.
For more information about the Motorpoint Peterborough v Motorpoint All Stars game on Thursday, May 24, 2018 click on the following link
Press releases
For all media enquiries please contact Stephen Wright, PR Manager on 01332 227239 or 07825 308326. Alternatively by email.