Motorpoint celebrates Dog's Trust partnership with special 'Doggy Day'
22 October 2018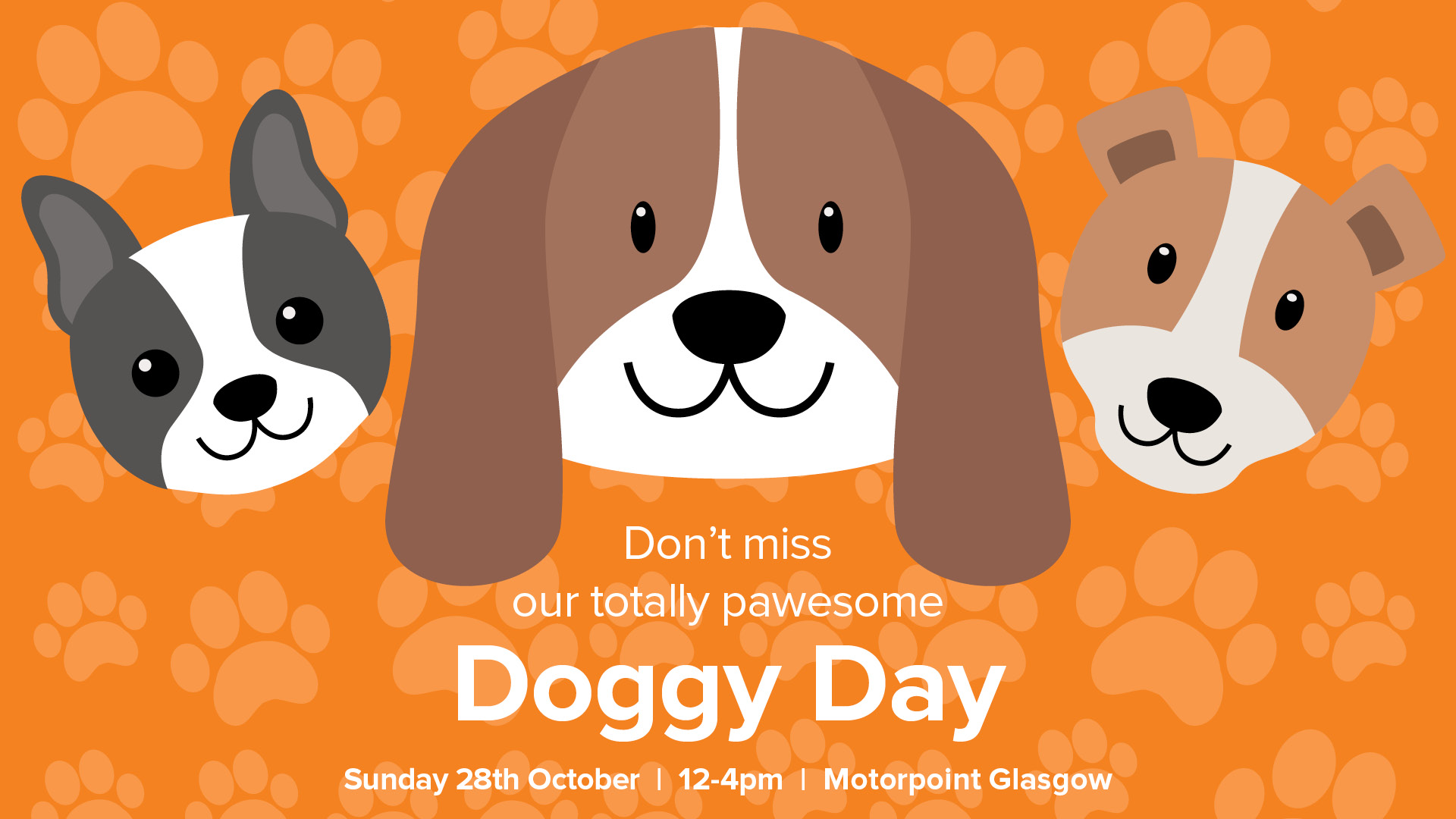 Photos © 2022 Motorpoint
Motorpoint is aiming to become Scotland's most dog friendly car dealer
"We are on a drive to become Scotland's most dog friendly dealer and as part of our support for the Dog's Trust we've decided to host a special Doggy Day this weekend"
Motorpoint is hosting its very own 'Doggy Day' this Sunday, after recently partnered with the Dog's Trust in the city. On October 28th between 12-4 pm, the branch will be raising awareness of the work of the charity. There is a chance to put your dog through a special exercise programme in the branch as well as give dog owners a unique opportunity to meet behavioural experts, vets and groomers. Motorpoint also has a dedicated soft play area in the showroom so customers can leave their dogs while they browse cars.
Plus, every person who attends the 'Doggy Day' will also receive a totally pawe-some limited edition Motorpoint 'Doggy' Bag containing treats, toys together with a complimentary seat belt harness for dogs. Drivers are required by the Highway Code to suitably restrain their dog while driving. Failure to do so can attract a fine of up to £5,000 for careless driving.
Adam Gilmore, General Manager of Motorpoint Glasgow, explained. "We are on a drive to become Scotland's most dog friendly dealer. As part of our support for the Dog's Trust we've decided to host a special Doggy Day this weekend. It promises to be lots of fun for the dogs, and their owners. Everyone who visits us this Sunday will go away with one of our special 'Doggy' bags."
Motorpoint re-opened its Glasgow showroom in mid-August after teaming up with award-winning interior architects BSD Associates. They transformed the popular showroom into a wonderful environment for car buyers to choose, buy and drive away with a low mileage nearly car from 30 different manufacturers on the same day.
The new look showroom took over two months to create,. It boasts a boutique style Moto Café, where customers can choose from a wide selection of hot and cold food, Info Points for browsing the internet together with a dedicated Kids Zone.
Motorpoint Glasgow is located at 60 Hamilton Road, Mount Vernon, Glasgow, G32 9QA.