Motorpoint celebrates a decade of selling cars from Peterborough
15 December 2016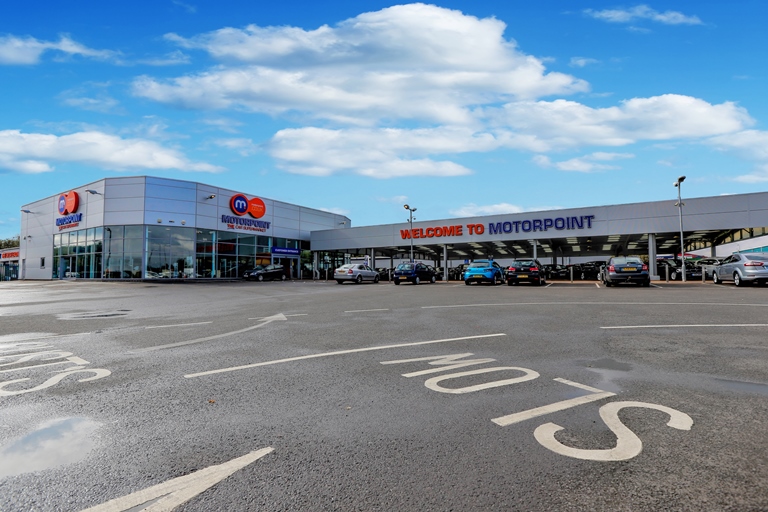 Photos © 2022 Motorpoint
Car buyers champion Motorpoint has celebrated its 10th anniversary in Peterborough
"It was great to reflect on Motorpoint's achievements during the past 10 years in Peterborough with colleagues "
The UK's largest independent car retailer honoured the landmark occasion with a special event for its staff at The Bull Hotel in the city.
Motorpoint has been instrumental in transforming the way in which motorists across the East of England have bought their cars since opening the doors to its five acre branch on Edgerley Drain Road in Peterborough a decade ago. To date, Motorpoint has sold over 40,000 cars to every postal code area in the region. A proud sponsor of Peterborough United Football Club, Motorpoint has also been active in the local community over this period, supporting various voluntary initiative's, and recently adopted the Amazon Children's Ward at Peterborough City Hospital as its' nominated charity.
Chris Goodison, General Manager of Motorpoint in Peterborough, said: "It was great to reflect on Motorpoint's achievements during the past 10 years in Peterborough with colleagues at one of the finest hotels in the city while at the same time look at what we have planned for the next 10 years, as we continue with our mission to change the face of independent car retailing in the East of England."
Motorpoint in Peterborough was officially opened in December 2006. Located on the Boongate Industrial Estate, it stocks over 400 new and nearly new, low mileage cars from over 30 manufacturers. Open seven days a week, and until 8pm weekdays, it boasts free Wi-Fi plus a Customer Cafe serving a wide selection of hot and cold foods.