Motorpoint backs Sue Ryder Thorpe Hall Hospice in Peterborough
20 June 2017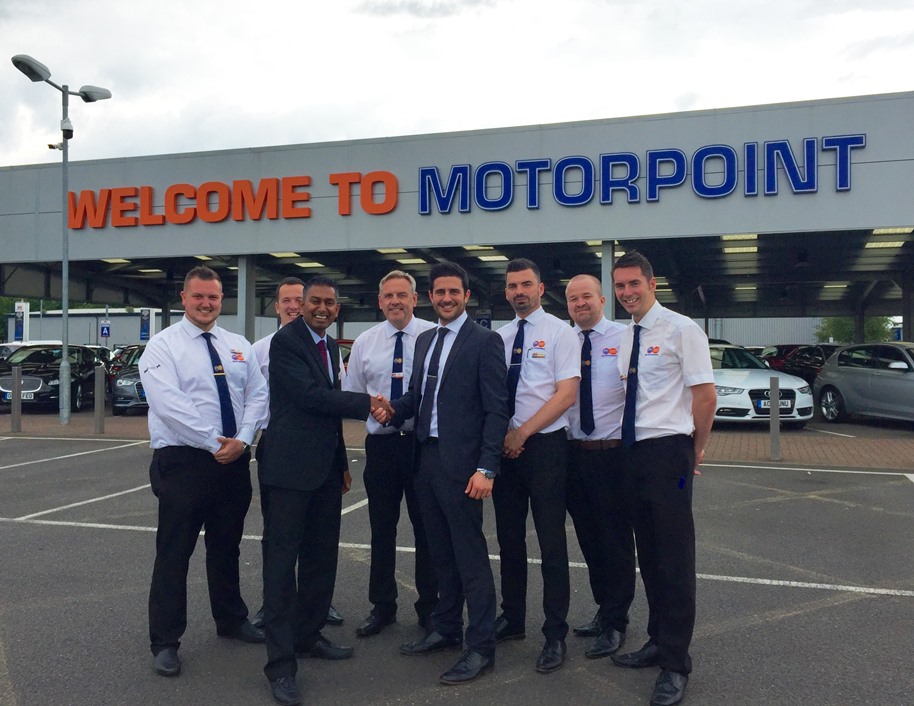 Photos © 2021 Motorpoint
A celebrity car wash is just one of the many ways that Motorpoint in Peterborough is set to raise funds for its new charity partner Sue Ryder Thorpe Hall Hospice
"We are extremely proud to have adopted Sue Ryder as our official charity partner in Peterborough"
The UK's largest car supermarket, which has been based on Boongate for the last decade, has decided to support the hospice's work over the next 12 months. The 20-bed facility, which is based in Longthorpe, cares for people over the age of 18 from in and around the city who are living with a variety of life-limiting illnesses.
The team at Motorpoint, led by newly-appointed General Manager Tom Stanton, are already busy brainstorming ways in which they can raise money for the charity. These will include a number of community-related events at the Motorpoint site on Edgerley Drain Road as well as potential partnerships with Peterborough United Football Club.
Tom Stanton, General Manager of Motorpoint in Peterborough, said: "We are extremely proud to have adopted Sue Ryder as our official charity partner in Peterborough. The amazing work that they do at Thorpe Hall is appreciated by everyone in the city and it will be a privilege to work with them over the coming weeks and months to support their fundraising efforts."
Nilesh Patel, Community Fundraiser at Sue Ryder Thorpe Hall, added: "I am extremely grateful to Motorpoint for adopting us as their official charity partner in Peterborough and at the same time helping to raise greater awareness of the work we do as an organisation among the Motorpoint customer base."
Press releases
For all media enquiries please contact Stephen Wright, PR Manager on 01332 227239 or 07825 308326. Alternatively by email.