Massages aid fundraising effort at Motorpoint Peterborough
07 September 2018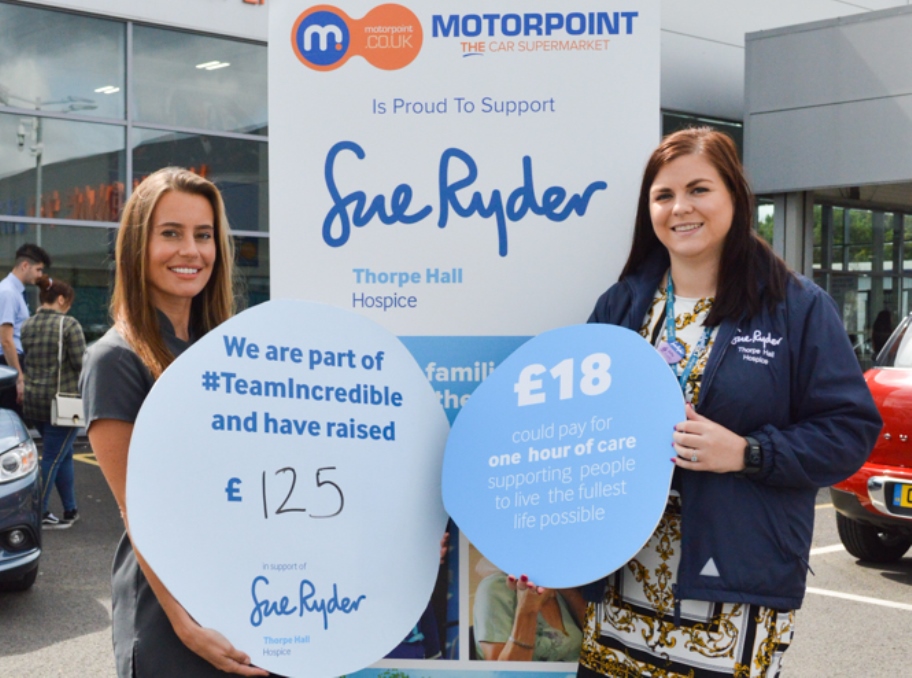 Photos © 2021 Motorpoint
Motorpoint Peterborough 'I Got Massaged for Charity' event raises money for the Sue Ryder Thorpe Hall.
Staff at the Motorpoint Peterborough branch on Edgerley Drain Road recently teamed up with Lula Belle Wellness. As part of the fundraising fun, they offered seated chair massages for the 'Feel Good Friday' celebrations. Everyone could join in on the chance to relax, from customers to staff and suppliers.
And the complimentary service proved extremely popular. In fact, Lucy Wilson and her team, raised £300 for the popular adult hospice based in Thorpe Wood.
"We are extremely grateful to everyone who came along and helped us raise money for Sue Ryder Thorpe Hall." Tom Stanton, General Manager of Motorpoint Peterborough explained. "It wasn't your typical fundraiser but it definitely captured the imagination and everyone felt the better for it."
As part of the UK's largest independent car retailer, Motorpoint Peterborough stocks over 500 cars on site from 30 different manufacturers. They are all available to choose, buy and drive away on the same day. What's more, every car comes with less than 25,000 miles and the balance of the manufacturer's warranty.
Press releases
For all media enquiries please contact Stephen Wright, PR Manager on 01332 227239 or 07825 308326. Alternatively by email.