Majority of motorists support increasing speed limits through motorway roadworks reveals new Motorpoint survey
07 August 2020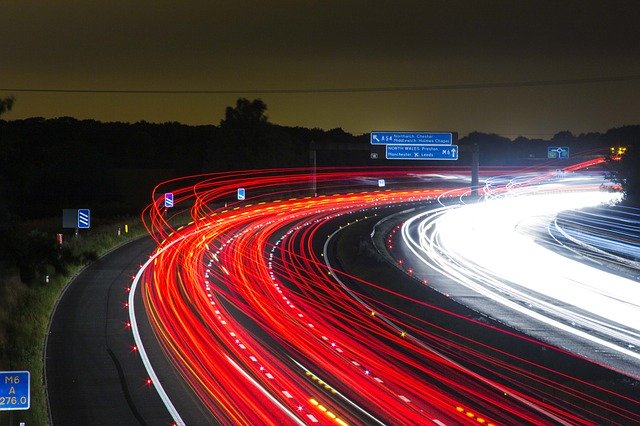 Photos © 2021 Motorpoint
The majority of motorists back the Highways Agency's move to increase speed limits through motorway road works to 60 mph according to a new poll by Motorpoint
"It's refreshing to see the Highways Agency 'challenging the norm' as they say and recognising that increasing the speed limit through roadworks does help reduce journey times but doesn't compromise people's safety in the process"
The a survey on www.motorpoint.co.uk revealed 52.6 per cent of drivers supported the change which comes into force with immediate effect. Some 1,024 people took part in the poll on the Motorpoint website.
The Highways Agency recently conducted a series of trials on the M1, M4 and M6 allowing cars to travel at 60mph through eight different sets of roadworks to measure journey times as well as safety levels. Under the new rules speed limits will be classed as either Permanent, which allows for driving at 60mph at all times; Contraflow, which allows for driving at 60mph where construction activity isn't taking place and Dynamic, which lifts the limit from 50 to 60mph only on non-working days.
Mark Carpenter, Chief Executive Officer of Motorpoint, said: "The results of our poll clearly echo the frustration of so many drivers over the years who have spent countless hours crawling through motorway roadworks in their cars.
"It's refreshing to see the Highways Agency 'challenging the norm' as they say and recognising that increasing the speed limit through roadworks does help reduce journey times, especially at a time when we need to get Britain moving again, but doesn't compromise people's safety in the process."
Motorpoint currently has over 5,000 low mileage, nearly new cars and light commercial vehicles available from over 30 different manufacturers. Every vehicle comes with the balance of manufacturer's warranty backed by the Motorpoint Price Promise. This means Motorpoint will refund the difference to any customer within seven days of their order if they find the same car cheaper from a competitor. As an added bonus, it will also give the customer £50 worth of Amazon vouchers to spend.
Plus, as part of its COVID-19 safeguarding process, customers can test drive cars unaccompanied while all vehicle collections will be contactless and completed in specially designated areas to guarantee social distancing at all times. Motorpoint is also continuing to operate its hugely popular home delivery service covering the whole of the UK mainland for those customers who would prefer not to visit the branch, backed by its 14 day hassle free, money back guarantee.
Press releases
For all media enquiries please contact Stephen Wright, PR Manager on 01332 227239 or 07825 308326. Alternatively by email.