Hollie heads to Kenya to help disadvantaged school children
23 March 2017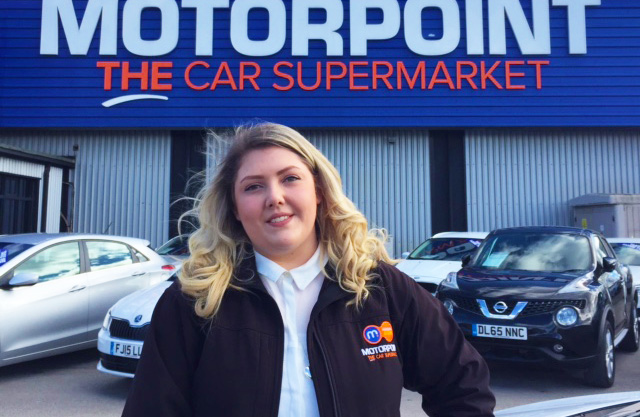 Photos © 2022 Motorpoint
Motorpoint's Hollie Pickstock is planning on going back to school – albeit with a difference
"I expect the trip to be a real eye opener but I'm just excited about having the opportunity to help those less fortunate than ourselves"
The 24 year-old, who has been working as a Customer Care Advisor at the UK's leading car supermarket HQ in Derby for the last nine months, is set to fly out to Kenya in late May to work as a Classroom Assistant as part of an African Adventures Volunteer Expedition.
Hollie, who has been busy fundraising with colleagues at Motorpoint to pay for the two week trip, including a Cake Sale this Friday,will be travelling with a group of almost dozen people from the city, including a number of pupils with learning difficulties from the Bemrose School. Hollie also works as a volunteer at the School in her spare time.
While in East Africa, they will be working primarily at the 'Walk Centre' in Nakuru, where they will help give lessons, organise sports activities as well as lend a hand with various building projects at the Centre, which is located on the edges of the town's main rubbish dump.
"I can't wait to just get out to Kenya with the rest of the group and start making a difference," explains Hollie. "The Walk Centre was opened in 2005 to provide children from the Hilton Slum with a basic education, regular meals and a place where they could feel safe away from the rubbish dump. We'll be getting involved in all aspects of the Centre's work during the two weeks, including doing home visits to the children's homes. I expect the trip to be a real eye opener but I'm just excited about having the opportunity to help those less fortunate than ourselves."
Motorpoint, which will open its twelfth site in Sheffield in late April, was recently named one of the Sunday Times Top 100 Companies to Work For – for a third successive year.
To find out more about Hollie's forthcoming trip and support her work in Kenya visit www.justgiving.com/crowdfunding/hollie-pickstock