Firewalk at Motorpoint to raise £1,000 for charity
28 March 2017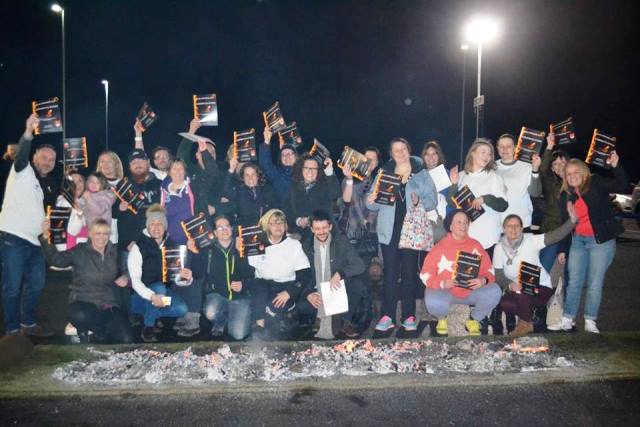 Photos © 2021 Motorpoint
Motorpoint is set to raise £1,000 for charity after hosting a firewalk in Castleford
"It was a real pleasure to host the event last month and even more satisfying to find out that our support will eventually help raise £1,000 for our charity partner – the Prince of Wales Hospice"
The UK's leading car supermarket, which celebrates its first anniversary in the West Yorkshire town in April, teamed up with the Prince of Wales Hospice to hold the one-off event at its five acre site on Whistler Drive in Glasshoughton in mid-February.
Over 100 people from the Five Towns area visited Motorpoint to watch 27 participants get the opportunity to walk over burning hot embers under the watchful eye of organisers UK Firewalk. Some £1,000 is expected to be raised once all of the money has been collected.
Richard Smith, Sales Manager at Motorpoint in Castleford, said: "It was a real pleasure to host the event last month and even more satisfying to find out that our support will eventually help raise £1,000 for our charity partner – the Prince of Wales Hospice. We look forward to working with the Hospice on other projects over the coming months."
Katy Lee, Events and Community Fundraising Officer at the Prince of Wales Hospice, added: "We're extremely grateful to the team at Motorpoint in Castleford for all of their support. The feedback we received from everyone who took part was great and we hope to make it an annual fundraising event."
In the community
Motorpoint is proud to work with Prince of Wales Hospice. For more info on the work they do, please visit https://www.pwh.org.uk/.
Press releases
For all media enquiries please contact Stephen Wright, PR Manager on 01332 227239 or 07825 308326. Alternatively by email.