Edgbaston community team gets motoring with help from Motorpoint
24 April 2017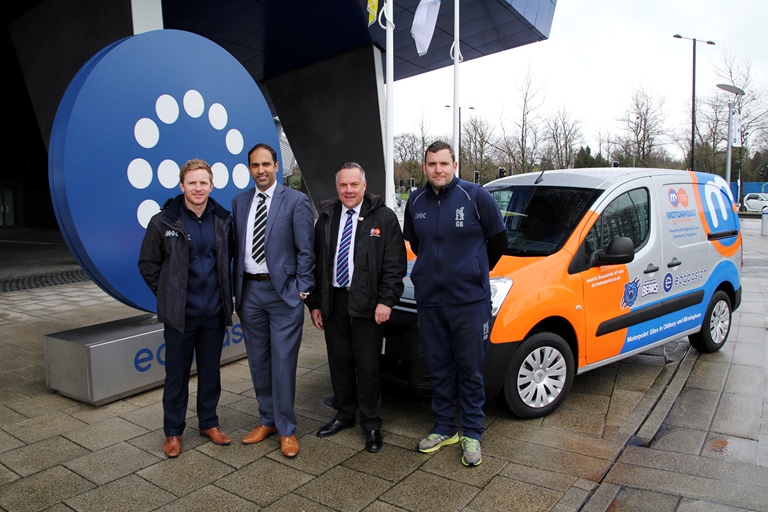 Photos © 2021 Motorpoint
Motorpoint is helping staff at Edgbaston, through its official charity the Edgbaston Foundation, to extend their reach into the community across Warwickshire
"We're delighted to be able to help the Edgbaston Foundation get out on the road and deliver their community programme in 2017"
The UK's leading car supermarket, and a long-standing partner of the world-famous cricket ground, which this year will host the country's first ever day/night test match between England and the West Indies, has provided the Edgbaston Foundation with a Citroen Berlingo van to help it deliver its community engagement programme.
The official charity of Warwickshire County Cricket Club, the Birmingham Bears and Edgbaston Stadium, the Edgbaston Foundation was recently created to harness the position of the club as a major sporting institution to influence positive social change, particularly at the youth level.
John Hood, General Manager of Motorpoint in Birmingham, said: "We're delighted to be able to help the Edgbaston Foundation get out on the road and deliver their community programme in 2017."
Ravinder Masih, Head of the Community Engagement, added: "We are extremely grateful to Motorpoint for their support. The van gives us the means to engage more with the community and as a club helps us with our ambition to make a difference in the lives of young people."
Motorpoint, which has two branches in the West Midlands, will once again be offering tickets for Edgbaston to cricket fans via its various social media channels. For more information go to #Motorpoint on Facebook and @motorpoint on Twitter.