Drive In Cinema raises pretty sum for West Yorkshire charities'
19 October 2020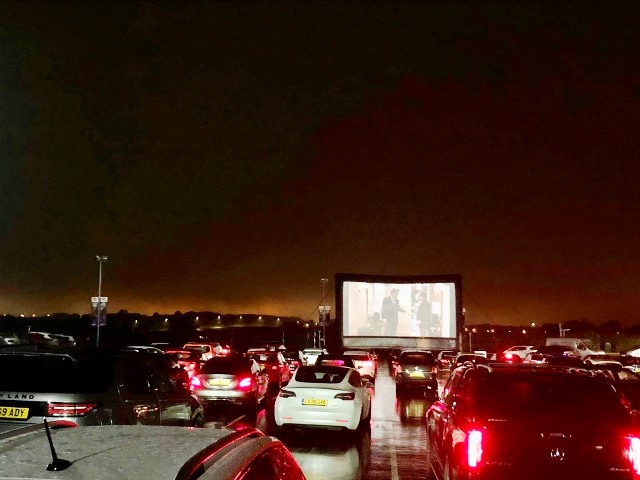 Photos © 2022 Sam Armstrong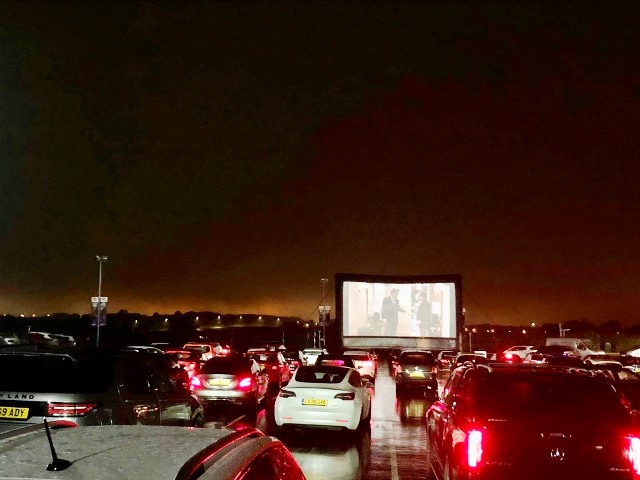 Motorpoint has helped raise almost £2,000 for two West Yorkshire charities
"It's been very humbling to have been able to help out by raising money to support the fantastic work done by the Castleford Tigers Foundation and The Prince of Wales across West Yorkshire"
The UK's largest independent car retailer, which is based in Castleford, put on a special outdoor screening of classic rom com 'Pretty Woman' in the grounds of its five-acre branch near Xscape Yorkshire and J32 Outlet Centre earlier this month. It also hosted the town's first-ever Drive In Bingo prior to the movie with a host of prizes up for grabs for the winners including a special sweet-filled hamper donated by Haribo.
And, the sell-out socially distanced event, which attracted over 250 people on the night, helped to raise £1,875 to support the work of the Castleford Tigers Foundation and The Prince of Wales Hospice in the community.
Richard Start, General Manager of Motorpoint Castleford, said: "It was fantastic to see so many people having a wonderful socially distanced time at Motorpoint, in spite of the rain, watching 'Pretty Woman'. It's been a really tough year for charities in terms of fundraising, with so many events having been cancelled, so it's been very humbling to have been able to help out by raising money to support the fantastic work done by the Castleford Tigers Foundation and The Prince of Wales across West Yorkshire."
Mat Lancaster, Head of Operations at the Castleford Tigers Foundation, added: "I really can't thank Motorpoint enough for hosting the Drive In Cinema. It was a huge undertaking, given the current COVID-19 regulations, but the response from film goers was absolutely brilliant and the money it generated will be very beneficial."
Jill Kirkham, Fundraising Manager at The Prince of Wales Hospice, said: "Everyone at the hospice would like to thank the team at Motorpoint Castleford for their continued support. The money raised will help us to be there when it matters for people across the whole of the Five Towns."
Motorpoint, which has been based on Whistler Drive in Castleford since 2016, stocks up to 500 low mileage, nearly new cars and light commercial vehicles available from over 30 different manufacturers. Every vehicle comes with the balance of manufacturer's warranty backed by the Motorpoint Price Promise. This means Motorpoint will refund the difference to any customer within seven days of their order if they find the same car cheaper from a competitor. As an added bonus, it will also give the customer £50 worth of Amazon vouchers to spend.
Motorpoint has also made contactless collection standard at all of its branches in the wake of COVID-19. This facility allows customers to adhere to the latest social distancing guidelines and choose, buy and drive away without any physical contact with a member of staff. This includes Motorpoint's Unaccompanied Test Drive offering where customers can test drive their chosen vehicle without someone from Motorpoint being present in the car.