Drive In Cinema Raises Over £3000 for Cash4Kids
04 October 2017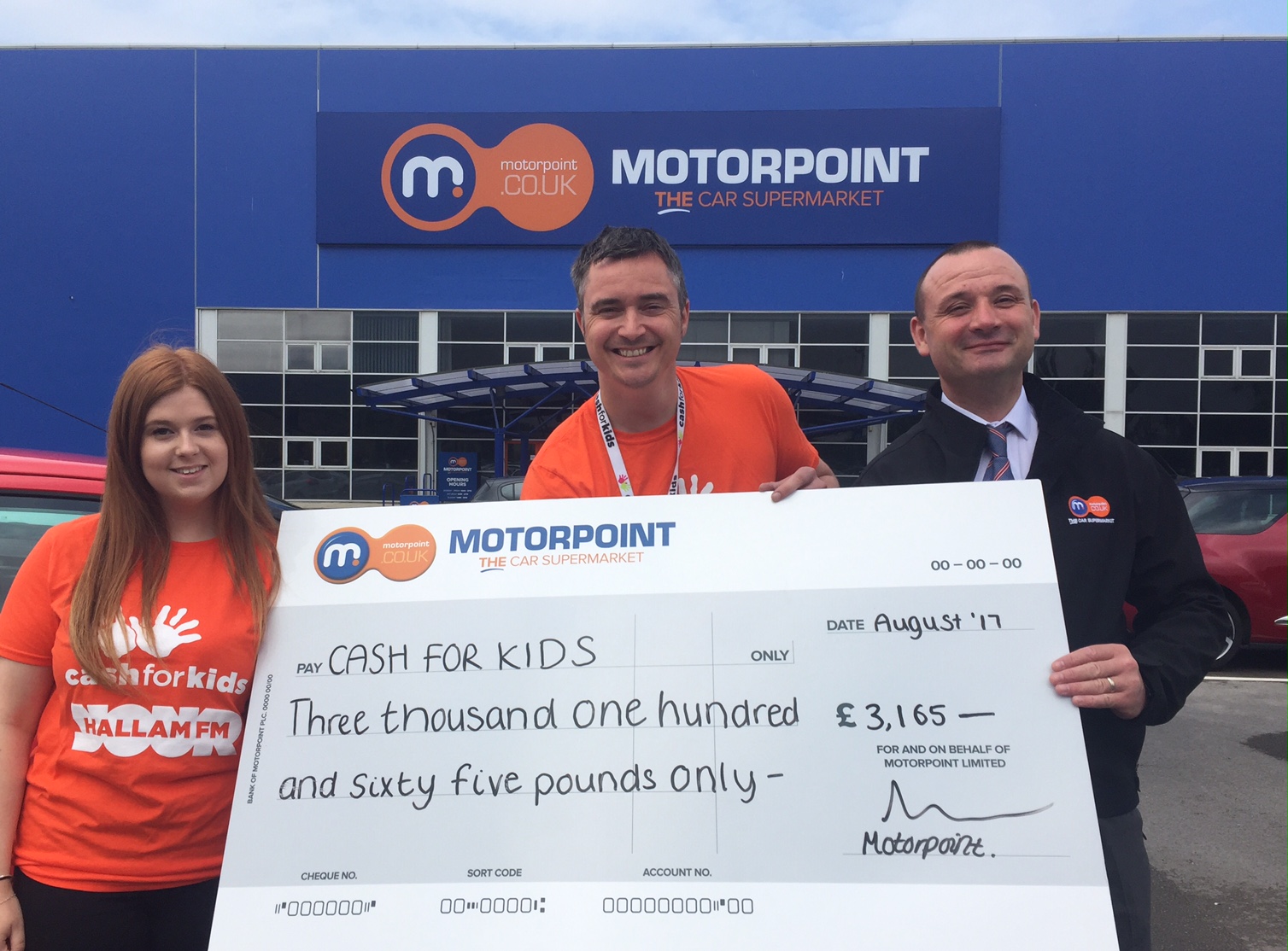 Photos © 2021 Motorpoint
Motorpoint's first ever Drive in Cinema in Sheffield has helped raise over £3,000 for Cash for Kids
"I really can't thank Motorpoint enough for putting on this event and with it helping to further raise the work of Cash for Kids across South Yorkshire"
The UK's largest independent car retailer teamed up with Sheffield's Urban Entertainment to put on a special sell-out screening of 'Dirty Dancing' at its site on the Sheffield Business Park in aid of the popular charity.
Film lovers from across South Yorkshire flocked to Motorpoint to watch the iconic 80s' movie starring Patrick Swayze and Jennifer Grey in the grounds of the Motorpoint branch on Europa Link – raising £3,165 on the night. Food and Drink was provided by Sheffield-based Bear's Street Food.
And, staff from the newest branch of Motorpoint were on hand following the event to officially present Allan Ogle, Charity Manager for Cash for Kids, with a cheque for the entire proceedings from the evening.
Jason Hurt, General Manager of Motorpoint in Sheffield, said: "It was great to see so many people having a wonderful time at Motorpoint. And the best thing about it was that collectively we helped raise such a huge amount of money for Cash for Kids. We are already looking at doing a follow-up at some point in the near future."
Allan Ogle, Charity Manager at Cash for Kids, added: "I really can't thank Motorpoint enough for putting on this event and with it helping to further raise the work of our charity across South Yorkshire."
Motorpoint officially opened its twelfth site on Europa Link in Sheffield in late April after a multi-million pound investment in the seven acre site. Motorpoint in Sheffield stocks over 500 low mileage, nearly new cars from over 30 different car manufacturers, all of them available to buy and drive away on the same day.
Press releases
For all media enquiries please contact Stephen Wright, PR Manager on 01332 227239 or 07825 308326. Alternatively by email.