Customer Care and Online Sales roles on offer at Motorpoint recruitment events
30 June 2017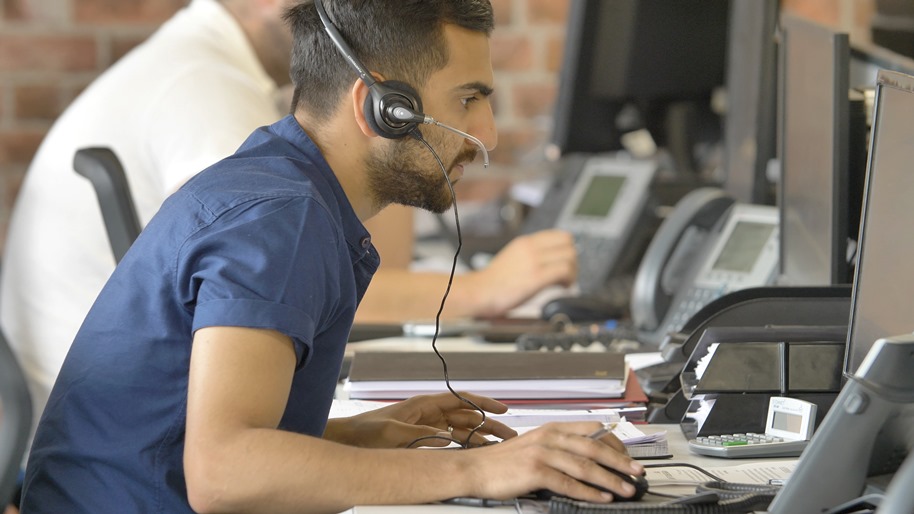 Photos © 2022 Motorpoint
Motorpoint will be hosting two recruitment events on Saturday, July 22 and Wednesday, July 26 in search of 20 new employees to join its team based at the company's brand new custom-built premises in Derby
"Motorpoint is a fantastic company to work for and this is a great opportunity to join a successful, growing business that values its employees as highly as its customers"
Following the success of the company over the past 20 years we are now looking for new talent to join our vibrant and ever growing customer care and online sales teams, based in our brand new and custom built headquarters.
The recruitment days will be the first stage of the recruitment process so you will need to book your place by emailing openday@motorpoint.co.uk or calling 01332 227 227.
You can choose to attend either:
• Saturday 22nd July (9:00am - 12:00pm)
• Wednesday 26th July (5:30pm - 8:00pm)
What are we looking for?
Customer Care Advisors
We are looking for several Customer Care Advisors as well as a trainee to help Motorpoint deliver its outstanding customer service. The ideal candidates would be proactive in resolving any customer queries, highly motivated and work well within a team. More information on this role.
Online Sales Executives
We are looking for up to 20 additional Online Sales Executives to join our team. The ideal candidates would be proactive, confident and work well with a team with the ability to build rapour and gain trust with prospective customers quickly. More information on this role.
Why work for Motorpoint?
Whilst working for Motorpoint you'll have access to a custom health care plan which includes cover for dental, optical care, physiotherapy and some alternative therapies. You will also have the option of a life assurance plan.
Monthly and annual bonus schemes are also in place to reward employees for their hard work and after a year you'll also be given shares in the company. You'll have your birthday off, use of our discounted car buying scheme and access to childcare vouchers, free tickets to sponsored events and discounted hotels.
We encourage all of our employees to grow and expand their knowledge while working at Motorpoint so we also have a diverse range of additional qualifications at our learning centre available to all staff member.
What happens on the recruitment day?
Nikki Bamford, Customer Relations Manager, and Ian Rowley, General Manager of Online, will talk you through the different roles available within each of their teams and what it's like to be part of them. They'll also discuss what they are both looking for in terms of filling the roles.
You'll be given a tour of our new headquarters before being given the chance to speak with Nikki or Ian and ask any questions you may have.
You may then be invited to complete an application for a scheduled interview slot. Interviews will be held on a different date.
Booking your space and directions
You will need to book onto the recruitment day before attending. To do this simply email openday@motorpoint.co.uk with your name and conrtact details or call 01332 227 227.
On the day please head to the following address :
Motorpoint Ltd, Unit 7
Prime Enterprise Park
Derby
DE1 3QB
Parking is available at the front and rear of the building.
If you have anymore questions please email openday@motorpoint.co.uk