Bus advertising proves just the ticket for Motorpoint
02 July 2018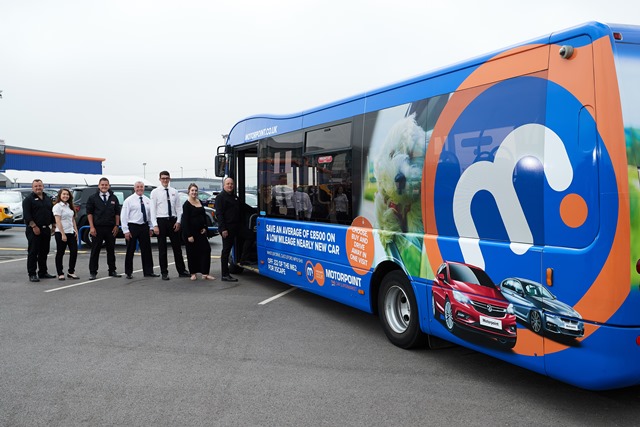 Photos © 2021 Motorpoint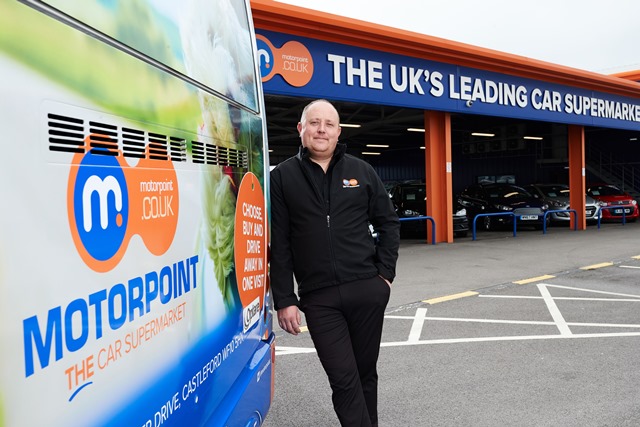 Look out on the 125, 144 and 146 routes for our branded bus
" If you happen to see the bus driving along the routes, make sure you (safely) take a snap and share it with us on social media. You can find us on Facebook and Twitter. "
In our drive for greater brand awareness in West Yorkshire, Motorpoint is rolling out a fully-branded single decker bus and we are hoping it will prove to be just the ticket.
Motorpoint, the UK's leading independent car retailer, opened the Castleford branch on Whistler Drive in April 2016 after a multi-million pound investment in the five-acre site near Xscape and J32 Outlet Centre. As a part of further development, we have recently been looking at different ways of raising its profile throughout the Five Towns area.
Branding a new bus from Ross Travel in the Motorpoint colours was such a great opportunity to help promote the tempting, time-saving 'Same Day Driveaway' service. The bus will operate the 125, 144 and 146 routes between Castleford, Featherstone, Pontefract, and Wakefield. With such incredible routes through the area, it's sure to be seen by many of our loyal customers as well as potential car buyers.
If you happen to see the bus driving along the routes, make sure you (safely) take a snap and share it with us on social media. You can find us on Facebook and Twitter.
"We are always looking at different ways to bring the Motorpoint brand to life and bus advertising is a really direct way of marketing what we do as a business. We are confident that the powerful messaging on the bus will help to drive home the message about the Castleford branch," explained Mick Martin-Roebuck, General Manager of Motorpoint Castleford.
Motorpoint launched its 'Same Day Driveaway Service' over two years ago. Since then thousands of customers have taken advantage of the convenient free service which enables them to choose, buy and drive away in one of over 7,000 low mileage nearly new cars from over 30 different manufacturers in less than an hour.
That's not all because between our guaranteed checks and hassle-free service, there are so many reasons to buy a used car at any of our Motorpoint sites. Find your nearest showroom now.