We chat to a happy owner about his move to hybrid power
It's fair to say electric cars are dominating the headlines when it comes petrol and diesel alternatives – but for many people, it's still not feasible to jump into EV life. The UK's electric-car charging network isn't as developed as it needs to be, and many people simply can't afford a pure electric car yet. 
But what if you want to reduce your emissions, cut your fuel expenditure and still experience a slice of electric driving? That's where hybrids come in. We've already discussed the differences between plug-in hybrids and self-charging hybrids, and Motorpoint's very own Scott Greensmith has just taken delivery of a self-charging Toyota Corolla. We caught up with him to find out how he's getting on with hybrid life.
What have you bought? 
I've just picked up a 70-plate Toyota Corolla GR Sport 1.8 hybrid. From Motorpoint, naturally.
Why did you pick a hybrid? 
I generally drive quite short distances, mostly to work and back, so the idea of moving to a full-electric car was in my head. Having read into them quite a bit I didn't feel like I was ready to take the plunge and commit. Once I'd seen a self-charging hybrid it seemed like a no-brainer – I get a lot of the same benefits as an electric car but with the backup of a petrol engine just in case. 
And why did you go for a Toyota Corolla? 
Toyota has always had a reputation for making reliable cars and that was my first big draw. I also think the level of tech they've managed to get into the Corolla is pretty impressive. I chose the GR trim because it has a few sporty bits and the head-up display, but I was even impressed with some of the entry-level spec. 
What are your favourite features?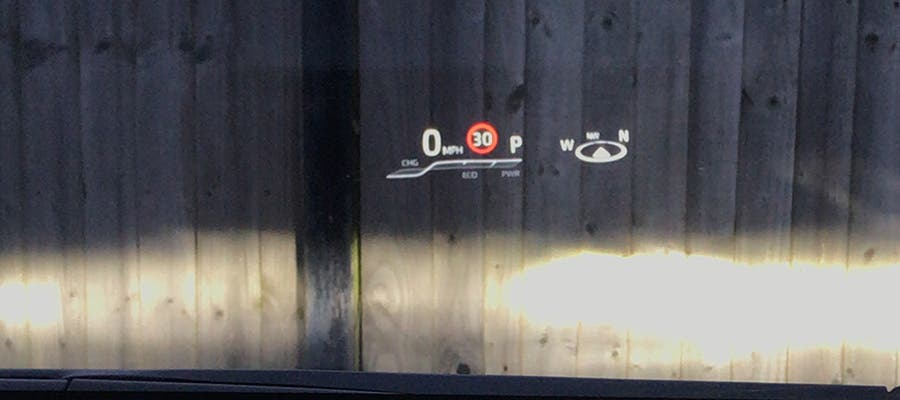 I really like the Full EV mode option the Corolla has, even though it only works for short distances. It's quite a weird experience driving a car that's so silent, and the auto gearbox is great to drive. I also love the 'self-parking' feature that lets the car recommend a spot to parallel park. Once you're ready it starts to steer itself into the parking spot which is one of the most surreal experiences I've had in a car. 
How have you found the switch to hybrid power? 
I couldn't be happier. I've averaged just a touch over 54mpg so far, and for the most part you don't even notice you're driving a hybrid. The Corolla switches between the petrol engine and electric motors depending on driving conditions, and the switch is so seamless you barely even notice it's happening. 
Would you still consider switching to a full electric car in future? 
Absolutely, the self-charging hybrid felt like the right choice at the time, but I'm getting more open to the idea of full electric. Driving something so quiet and smooth really highlights how good the tech feels now, so I think it's quite likely my next car will be fully electric. The hybrid is a great stepping stone. Join Scott by buying a nearly new hybrid car from Motorpoint Check out our full range of used hybrid cars – all available to drive away today.