Administered by AutoProtect (MBI) Limited, Warwick House, Roydon Road, Harlow, Essex CM19 5DY
Motorpoint Asset Protection, in the event of valid claim pays out the higher of the RTI or Finance GAP amount.
Policy duration: Cover is available for up to 36 months (depending on the premium paid). Please note the policy will cease earlier on the occurrence of either of the following events: a paid claim; or the vehicle is no longer in your possession and you do not notify us of a transfer. *Motorpoint Asset Protection is subject to terms and conditions. You should note there are certain limitations in terms of the maximum amount you may claim or transfer. Please ask your Motorpoint team for further details. Motorpoint Ltd is authorised and regulated by the Financial Conduct Authority for consumer credit and is permitted to advise on and arrange General Insurance Contracts, our FRN is 684004. **A £35 admin fee will be charged after 30 days.
Motorpoint Asset Protection
Imagine your car is declared a write-off due to an accident, fire or theft. Now imagine discovering that your insurance company pay-out will not match the original price you paid for your car.
Claim up to the original cost of the car
Cancel at any time**
Transfer cover to a new vehicle*
Covers a total loss however you pay for your car
This is how it works
Financing your Vehicle:
Purchase price of the vehicle £18,999. The current finance settlement for your vehicle is £19,200.
Your motor insurance company pay-out £12,000.
The Motorpoint Asset Protection payout would provide the extra £7,200 to clear your outstanding finance - subject to terms and conditions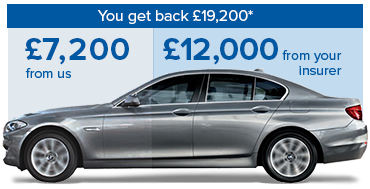 Cash Purchase:
You pay £18,999 for your vehicle and your vehicle is written off.
Your motor insurance company payout is £12,000.
An RTI pay-out of £6,999 tops it up to the price you originally paid - subject to terms and conditions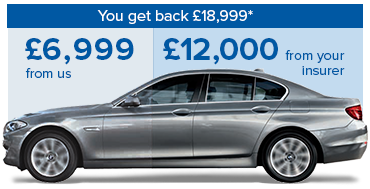 Costs:
| Vehicle Cost | 3 Years |
| --- | --- |
| Under £14,999 | £329 |
| Over £14,999 | £399 |