When is a dirty van a piece of art? Watch Motorpoint's Van Gogh come to life!
23 June 2022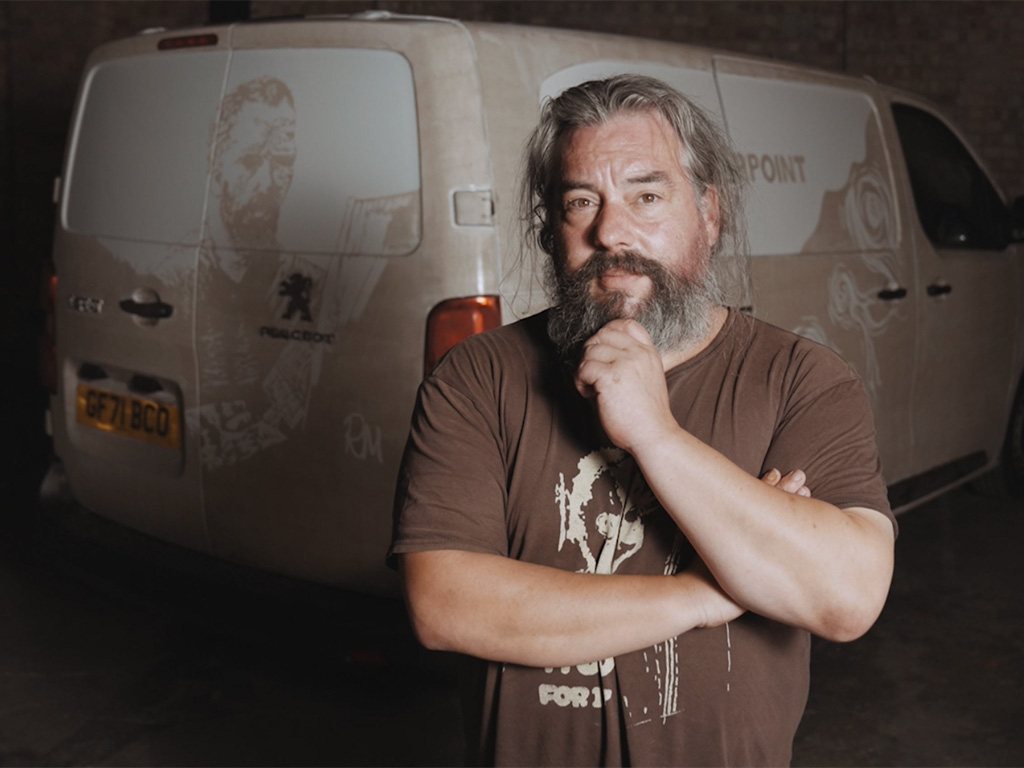 Photos © 2022 Motorpoint
We've teamed up with Ruddy Muddy to create a one-off artwork with an unusual canvas
Motorpoint is saying a big thank you to all the van and commercial vehicle drivers who have kept the country moving during the pandemic – and it's done so by creating a one-off artwork on a Peugeot Expert.
Sure, a van isn't your usual canvas for an artwork, but Motorpoint teamed up with legendary artist Ruddy Muddy to create this Van-Gogh-inspired mudwork. Check out the video below to see how Ruddy Muddy (real name Rick Minns) transformed the mud-splattered Peugeot van into a true work of art.
Clean vans leave a better impression
Motorpoint hasn't just created a fancy artwork – it's also surveyed 2,000 UK adults who have completed work on their homes in the past 10 years. Over a quarter of people surveyed say they specifically look for a well-presented van when employing a tradesperson – a number that rises to 44% in Wales.
About one in three people said a clean van is the mark of a trustworthy tradesperson, while 38% reckon it indicates a tidy approach to work.
The survey also showed how our opinions toward tradespeople have changed as a result of the coronavirus pandemic. Over half of those polled say they value good tradespeople more since the pandemic.
Fancy a van of your own?
Remember that Motorpoint has a huge range of nearly new vans in stock – with everything from the small-but-perfectly-formed Peugeot Partner right up to the ever popular Transit Custom and Volkswagen Transporter.