What Is A Mild Hybrid
19 August 2021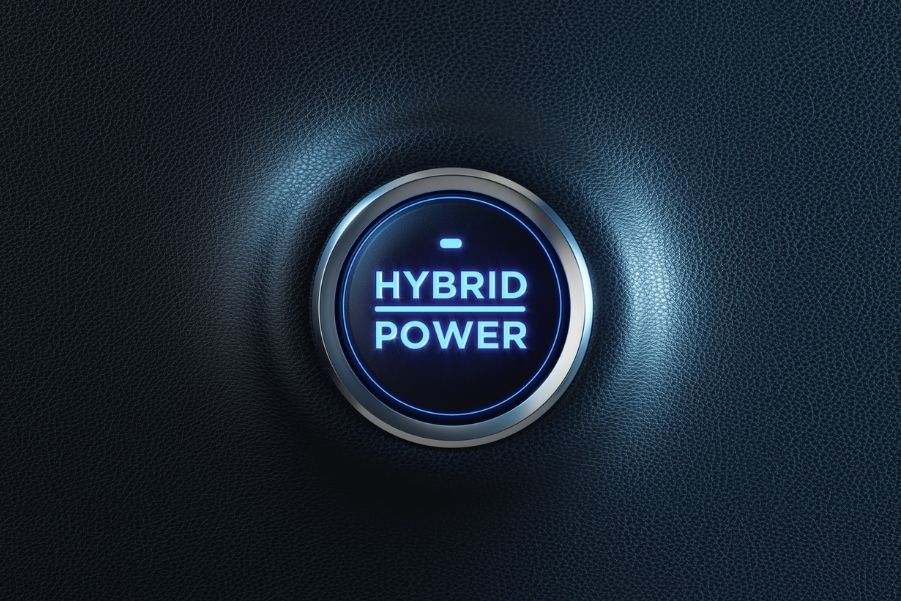 Photos © 2022 Motorpoint
We continue our journey in the hybrid market, by looking more closely at Mild Hybrid Electric Vehicles (MHEV).
Offering reduced fuel consumption, MHEVs are a great entry into the world of hybrid vehicles. We explain more about how they work and their benefits.
What is a mild hybrid car (MHEV)?
A mild hybrid, or MHEV, is a type of hybrid that combines a petrol or diesel engine with a small battery and electric motor to improve fuel efficiency and reduce CO2 emissions.
As the name suggests, a mild hybrid comes with a smaller battery, so won't have the power to completely run the car as a plug-in electric hybrid (PHEV) would. Instead, the battery and motor are used to power in-car components such as the starter motor, as well as assisting the petrol engine under acceleration.
How does a mild hybrid work?
A small lithium-ion battery and generator are fitted to the car, and the batteries are charged by regular driving, such as coasting or braking. This battery charge is then distributed by the generator when needed to aid in acceleration under heavy load, or to take load off the engine by removing the need for 12V charge to power component.
The MHEV system uses 48V power to restart the engine when stopped, which, amongst other things reduces the demand on the engine and making it run more efficiently.
Should I buy a mild hybrid car?
A mild hybrid vehicle is the next evolution in the motor industry, soon almost all cars available will be mild hybrid or self-charging as a minimum. Under current plans by the Government, the sale of new petrol and diesel cars will be banned from 2030, so a mild hybrid offers a great first step towards alternatively powered vehicles if you aren't ready to go fully electric.
Thankfully, you won't need to remember to plug in a MHEV to charge it – the vehicle usefully charges itself whilst you drive as normal.
The main difference you will find is that the car runs more efficiently than a regular petrol or diesel car, and is more economical (saving you money).
What is the difference between a mild hybrid and a full hybrid?
Whilst a mild hybrid and a self-charging hybrid use similar technology, the key difference is that an MHEV vehicle only uses a small battery, meaning it generally can't power the entire car in a fully electric mode. Most self-charging hybrids use larger batteries that allow them to drive only using electric motors, whilst a plug-in hybrid will do the same (but will need charging using a power supply when you're not driving it).
Do you need to charge a mild hybrid car?
The main benefit of a mild hybrid is that there's no manual charging needed. The battery inside an MHEV is small enough to be charged by regular driving, with power being generated as the car brakes or coasts. This energy is used in an internal generator to create electricity which is stored in the battery.
Ready to make the switch to a hybrid vehicle?
We have a great choice of hybrid vehicles available online. Alternatively, visit one of our stores and look around one in person or get a real sense of hybrid capabilities by taking one on a test drive. We only sell nearly new, and all our cars are under warranty so peace of mind comes as standard