Car Finance Myths Busted
09 November 2021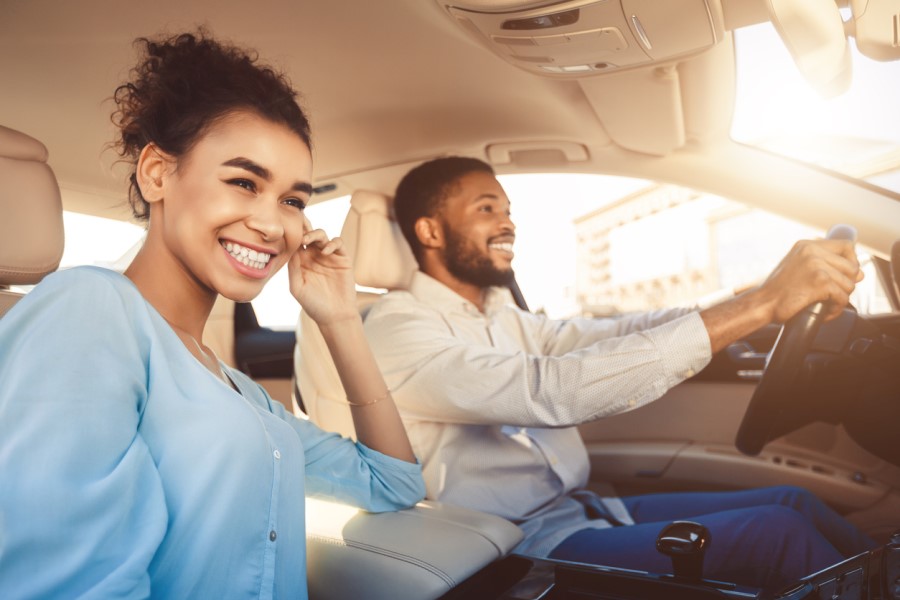 Photos © 2022 Motorpoint
It's easier than ever to find the car you love and with so many options out there, it's also easy to find the right finance for you.
Of course, it's natural to have questions about getting into a finance agreement and there are a few myths around what's possible and what happens that stops people from seeing it as a viable option, but we're here to bust them so you can get a real idea of whether finance is the right choice for you.
How Does Car Finance For Used Cars Work?
Getting finance for a used car is exactly the same as any other car finance. It has long been a myth that you can't get finance on a used car but that's not the case these days.
A good dealership will offer finance agreements on any of their cars.
What Is The Difference Between PCP & HP
The main two car finance options are PCP and HP. There is no better option and choosing one will primarily come down to your needs and circumstances.
The great thing about both options is that you can use either one with your company allowance.
HP
HP stands for Hire Purchase and it's seen as the more traditional way to finance your car.
There are set monthly payments and it tends to be on a longer term, which is typically around 5 years.
You will own the car outright once you reach the end of your agreement and have made all your payments.
PCP
PCP stands for Personal Contract Purchase and is the more modern way to finance.
There are shorter terms, so you can change the car more often, and the contract is normally between 2 and 4 years.
You'll usually pay an initial deposit then make monthly payments (the amount will depend on the deposit you put down). These monthly payments are usually lower than those on HP, as a large part of the payment for the car is deferred to the end of the agreement.
PCP offers the flexibility to end your agreement early if you want to. If you stick with the same car until the end, you also have more options available. You can simply return the car, buy it by paying a lump sum to settle your agreement or trade it in for a new car.
I Already Have A Finance Contract With Another Company – Can I Still Buy From Someone Else?
Yes and the process is quite simple.
If you decide to part exchange your car, you will need to get a settlement figure from the current finance company. The finance on your current vehicle will be settled using the value from the part exchange.
If you have any money outstanding, this can be used as payment towards your new car. If your car is in negative equity, you will need to pay the remainder of the balance before a new agreement can be set up for your new car.
Do I Need To Pay A Deposit?
Most car retailers (including Motorpoint) will offer a £0 deposit option so you can buy your car without any stress.
However, a deposit of around 20% means you'll have lower monthly payments and can reach equity quicker during your car finance agreement.
The decision of whether you choose to pay a deposit is entirely up to you, and you can talk through the options when buying your new car.
Who Can Get Car Finance?
Eligibility for car finance will vary depending on your budget and current financial situation. The minimum requirement is generally for you to be in employment or have a regular income.
Don't be put off if you are on benefits, as more often than not, you still have a good chance of being accepted.
We'd normally recommend speaking to a member of our team to discuss the finance options available and which one would be most suitable for your circumstances.
Will Car Finance Affect My Credit Score Or Ability To Get A Mortgage?
As with any credit agreement, a contract for your car can impact your credit score… but this isn't always a negative thing and can actually be beneficial.
Showing you can make regular payments and that you find them affordable, can help to build your score and make you a more desirable prospect for a lender. Obviously, it's always worth making sure you are being financially responsible, and not borrowing excessively.
Can I Pay Off The Car Finance Early?
You can end your finance agreement at any time, you just need to get in touch with your finance company and ask for a settlement figure.
There may be some early repayment fees included in this figure.
Can I Transfer A Finance Agreement To Someone Else?
Your finance agreement is a contract so it can't be transferred to somebody else. When it comes to arranging your agreement, you must be the owner and driver of the vehicle unless you're legally married.
Find A Car On Finance That Suits Your Budget!
Finance can be a great option for those looking for their next car and it's much easier to navigate than you first think.
We have a large choice of nearly new cars, all available on finance. Browse our full range online or visit your nearest Motorpoint store and discuss the best finance option for you in person.