Buying A Car Using PCP - What You Need To Know
23 November 2021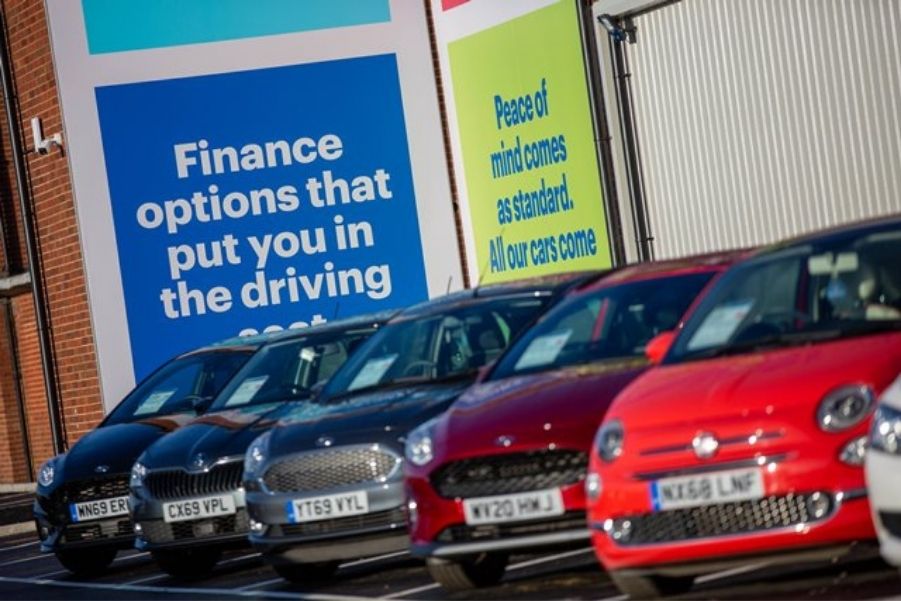 Photos © 2022 Motorpoint
PCP is becoming an increasingly popular way to finance a new car.
However, if you are new to car buying or using car finance it can be a little overwhelming. We break down and explain your most commonly asked questions when it comes to buying a car using PCP.
What Does PCP Mean?
PCP stands for Personal Contract Purchase. It is one of the most common ways to buy a car, and often the most cost-effective way for many people to finance a vehicle.
How Does PCP Work?
PCP allows you to pay a deposit for you car, then spread the remaining cost of purchasing your car over a few years (typically between 3-5).
The one thing to note about PCP is that a large proportion of the value of your car is deferred to the end of the agreement (a balloon payment), which means your monthly costs are often much lower than with other car finance options.
For example:
Your car is purchased for £15,000
You pay a £3,000 deposit
The finance company predicts that your car is likely to be worth £10,000 in three years' time
Your PCP agreement will be to pay £2,000 spread over the of three years with a balloon payment (optional) of £10,000 at the end of this agreement.
At the end of your finance agreement you have three options:
Pay the remaining proportion of the car's value and keep the car
Give the car back
Part exchange the car for a new one
Who Is PCP Best For?
Buying a car using PCP finance is ideal for those who want to keep their monthly payments as low as possible, as the majority of the value of the car is deferred to the final (balloon) payment at the end of your agreement.
PCP is also a great option for those who like to change their car every few years and not looking to buy it outright.
What Happens At The End Of The PCP Agreement?
You have a few options when you reach the end of your agreement:
Return the car – if you don't want to keep the car, you can return it to where you purchased it from and walk away. You shouldn't have any additional money to pay unless you have exceeded the mileage limit, and there is no damage to the vehicle
Buy the car - if you decide to keep the car you can make the optional final payment as specified at the beginning of your agreement and take ownership of it.
Trade in for a new car – if you want to change your car, you can part exchange it and put any equity in your current one towards a new vehicle. You can either take out a new PCP deal, start a new HP agreement or pay in cash. If there is less equity than expected in the car, you can still take this option but you may need to put a little extra money down towards the deposit of the new vehicle (to help cut down your future monthly payments).
Can I Settle Early?
You can absolutely settle your car finance early. You can contact your finance provider for a settlement figure and to find out when the earliest you can settle is.
Will I Be Credit Checked?
As with any finance application, you will be credit checked when applying for PCP for your new car. The better your credit score the more likely you are to be accepted for PCP.
What Happens If I Miss A Payment?
If you miss a payment your finance provider will get in touch with information about your late payment and the options available to you. You may incur interest, fees and charges for late and missed payments too.
Regularly missed payments could lead to your car being repossessed. If you are having financial problems, it is important to speak to your lender as soon as possible to see what help and support is available.
What Happens If I Go Over My Mileage Limit?
If you exceed the mileage limits agreed at the beginning of your agreement you will incur a charge for every mile you have gone over. This will vary by lender so it is worth investigating the costs of this before you begin your agreement and set a realistic mileage limit.
Paying a little more each month to have a larger mileage limit may work out cheaper than the cost of paying for extra miles at the end of the agreement so always keep this in mind.
What If I Want To Change My Car Before The End Of The Agreement?
The great thing about PCP is that you can swap your car at any time during the term of your agreement. We would normally advised that you wait as long as possible to ensure that you have positive equity in your vehicle, however in some cases negative equity can be factored in to a new deal. If you have bought your car from Motorpoint using PCP, we would advise having a chat with one of our colleagues who will be able to look at the options available to you.
Looking For A New Car On Finance?
Browse thousands of nearly new cars online, all available at unbeatable prices! Whether it's your first car, you're looking to upgrade to something bigger as your family grows or you just want to treat yourself we can help you find your perfect car.