Buying A BMW - What All The Terminology Means
16 November 2021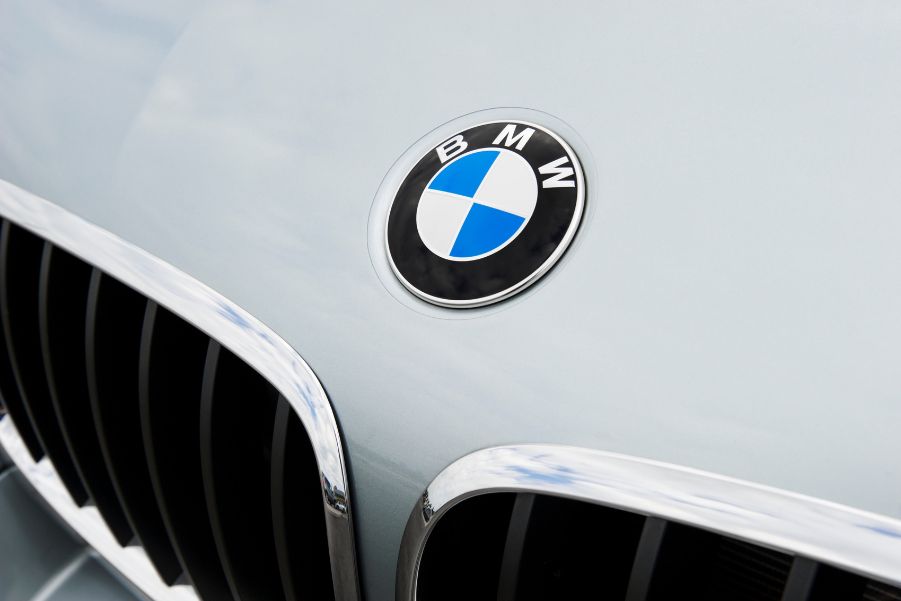 Photos © 2022 Motorpoint
BMW are one of the more complex manufactures when it comes to purchasing your new vehicle.
They offer a variety of models, the majority of which are often abbreviated, but they also come with 'packs' to enhance the vehicle beyond its standard specification.
We have put together a handy guide to help you navigate your way to buying a BMW and understanding what all the terminology really means!
Active Tourer
This is a variant of the Multi Purpose Vehicle (MPV) range. The Active Tourer is a 5 seat MPV.
Business Media
The Business Media Package equips your BMW with a host of handy features, including Sat Nav and BMW Emergency Call. It also includes Bluetooth with voice control allowing you to stay connected whilst on the move.
Competition Pack
This pack tends to be more frequent among the higher performance BMWs, improving the chassis with upgraded springs, dampers and anti roll bars to suit all drive modes, whether that be Comfort, Sport or Sport+.
Gran Coupe
An adaptation to the very popular standard Coupe model. Rather than a traditional 2 door coupe, this four-door version provides a sleek, sloping roofline to increase space but still give the feel of a traditional Coupe.
Gran Tourer
Perfect for a larger family, the Gran Tourer is very similar to the Active Tourer in that it is classed as an MPV. The difference is that rather than being fitted with 5 seats, it is fitted with 7.
Gran Turismo
Found in the 3 Series range, the Gran Turismo is a larger, more practical version of the 3 Series saloon that comes with more passenger space in the back and a bigger boot.
'i' & 'd' & 'e'
These abbreviations are found at the end of the BMW model e.g. 320d and they all have relevance:
'i' refers to injection, which means that particular model is a petrol car.
'd' refers to diesel
'e' is becoming more and more common in the modern market and refers to the electric version of the model.
M Cars
'M' models are designed by BMW's M Performance division and are typically more powerful and sportier in appearance.
MHT
A term that hasn't been around for too long but one we will certainly be seeing more of! Mild Hybrid Technology is set to be a major player in the market with us all eventually making that switch.
MHT allows the engine to run more smoothly by exploiting the energy recovered during braking, not only to power the electrical devices but also to generate additional power.
MSPP
MSPP is abbreviated for M Sport Plus Pack, which is an optional extra for your M Sport BMW. This pack varies depending on the model of BMW you buy.
Typically it includes upgraded alloys, an upgraded Harman Kardon sound system, upgraded braking system & sun protection glass.
Professional Media
A really popular pack among BMWs, it includes real time traffic updates as part of the connected Drive in-car internet. It also comes with a larger 10.1" display.
S-Drive
This is most common within the BMW range and refers to the vehicle being rear wheel drive (2WD).
Servotronic
Not the most well-known phrase when it comes to BMWs, Servotronic is a control unit that adjusts the amount of steering assistance to suit the speed of the vehicle.
This is designed to improve your steering and handling performance.
Shadow Edition
A sportier looking model that includes includes upgraded alloys, black headlamp and brake light clusters, black kidney grilles, exhausts finished in Chrome Black, black bumper inserts and LED fog lamps.
Step Auto
Steptronic is a function of manual gear shifting on an automatic transmission.
You may have noticed 'selector levers' or 'paddle shifts' on the steering wheel of a BMW even though the car is an automatic. These paddle shifts mean you can change gear manually, which can also be a really fun way of driving if you ever fancy a change from the auto box.
X-Drive
This is BMW speak for four-wheel drive (4WD). If you plan on using your vehicle in all kinds of weather and terrains then an X-Drive model should be high on your list.
Ready To Step In To Your Nearly New BMW?
We have great choice of nearly new BMWs all available at unbeatable prices. Browse our choice of BMW models online or visit your nearest store and take one out for a test drive!