All things bright and beautiful
12 February 2017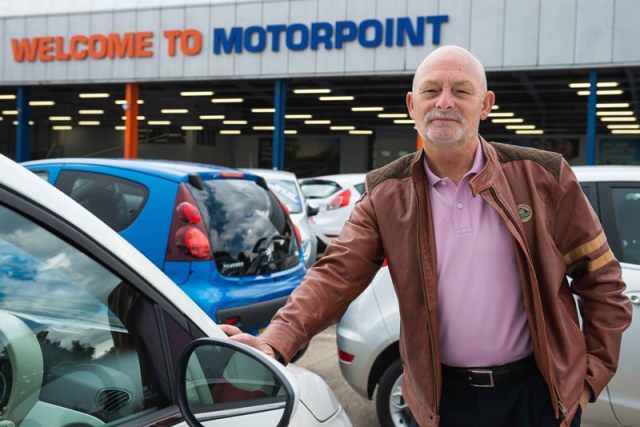 Photos © 2022 Motorpoint
Motorpoint blogger and respected motoring journalist Ken Gibson examines our very differing tastes in car colours in the wake of the recently published new car sales figures for 2016 from the SMMT
"Whatever colour you choose, one thing is for certain, we've come a long way from the early days of the Model T Ford when Henry Ford said you could have any colour, as long as it was black!"
Car firms now literally offer motorists thousands of different new colour options to choose from.
They actually have whole departments not only creating endless new colours but also very fancy names to go with them. For example how about Madagascar Orange, Rio Gold, Aruba, Spectral Racing Red - with Chroma flek, and Ruffina Red with ultra metallic gloss finish.
You can literally get three colours in one and if you can afford a luxury car the manufacturers will create your own colour to match your favourite colour.
Which is why it made me smile last week while reviewing the SMMT figures for 2016 to discover that amid this veritable sea of colour, the favourite colour for UK new car buyers was good old-fashioned WHITE - although it now comes in about thirty different shades.
A massive 552,329 new white cars were bought last year, accounting for just over 20 per cent of the market, although its popularity was down by 2 per cent.
Other choices in the top ten are equally predictable with black the second most popular colour - up by 6 percent - while sensible grey was in third place. In fourth place was blue another firm favourite over the years, as was red in fifth place. Silver continues to be the safe choice with 273,220 sales in sixth place but its popularity is falling fastest, followed by green and then orange breaking into the top ten alongside brown and yellow which appeared for the first time since 2013.
For the real extroverts pink sales were up by 82 per cent to 3,527 sales, while bronze showed a 44 percent rise in popularity, along with turquoise where sales grew four fold to 2,718.
Whatever colour you choose, one thing is for certain, we've come a long way from the early days of the Model T Ford when Henry Ford said you could have any colour, as long as it was black!
All content provided in this blog is for informational purposes only. Motorpoint makes no representations as to the accuracy or completeness of any information on this site or found by following any link on this site. Motorpoint will not be liable for any errors or omissions in this information nor for the availability of this information. Motorpoint will not be liable for any losses, injuries, or damages from the display or use of this information. These terms and conditions of use are subject to change at anytime and without notice.