The countdown is on to our special charity football match at Peterborough United
28 May 2019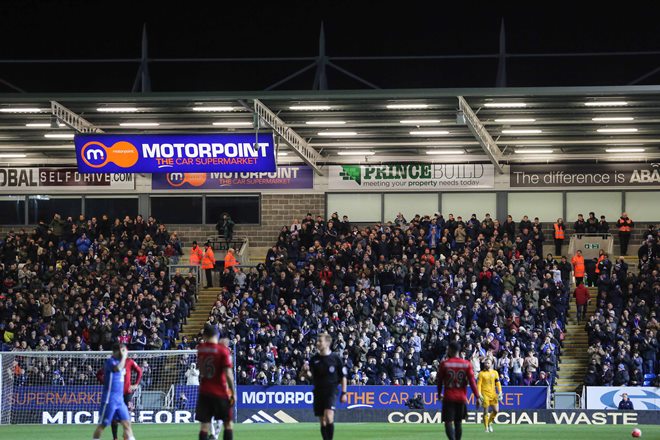 Photos © 2022 Motorpoint
Motorpoint staff are travelling hundreds of miles to take part in a special charity football match at Peterborough United to raise funds to purchase a new specially adapted wheelchair.
The team will be descending on the ABAX Stadium on Wednesday 29th May to play the game as part of a fundraising drive to pay for a new lightweight wheelchair for long-serving Customer Service Advisor Jason Brown.
Jason, who has worked for Motorpoint for 19 years, has a nerve wasting degenerative condition called Dejerine Sottas Syndrome. This affects the nerves furthest away from the brain, causing muscle wastage in both lower arms and legs. He has been fiercely independent most of his life but in recent years Jason's condition has deteriorated and he has have become increasingly reliant on a wheelchair and the support of those around him. Staff are aiming to raise £4,000 from the game with Motorpoint agreeing to match fund the other £4,000 necessary to purchase the £8,000 wheelchair, complete with a built-in motorised triride, from Bromakin. Visitors are welcome to attend the one-off game which kicks off at 2pm at the ABAX Stadium in Peterborough.
Jason Brown explained: "I really can't thank the team at Motorpoint for all their support. I currently have a fold away wheelchair that is difficult to manoeuvre and increases my reliance on others. This new wheelchair will enable me to play a much more active part in family life and do some of the things that haven't been possible of late. I am really looking forward to being on the touchline next week and cheering the lads on."
For more information about the charity football match at 2pm on Wednesday, May 29 as well as details on how to donate visit www.justgiving.com/crowdfunding/jason-brown-fundraiser