Peterborough Dragon Boat Festival sets sail from Motorpoint
31 January 2018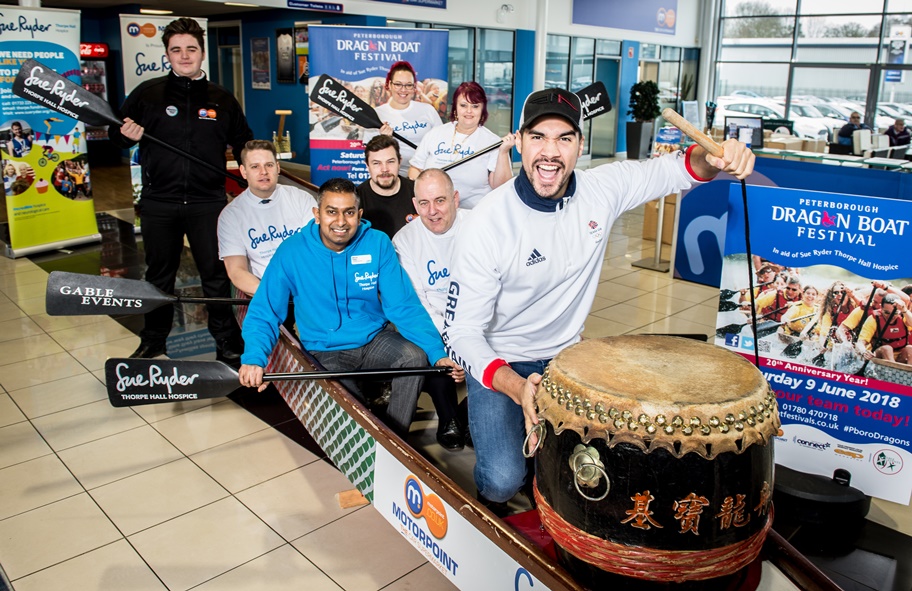 Photos © 2022 Motorpoint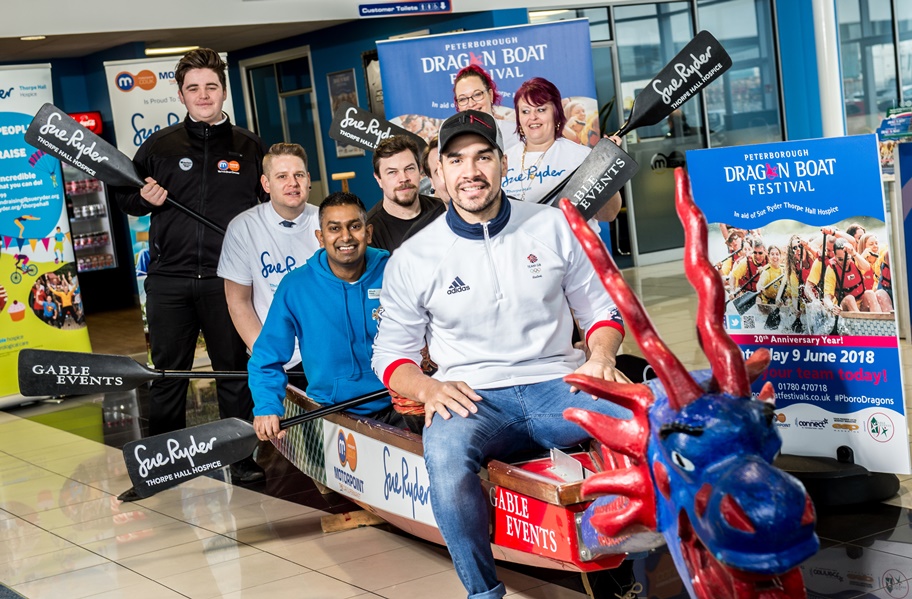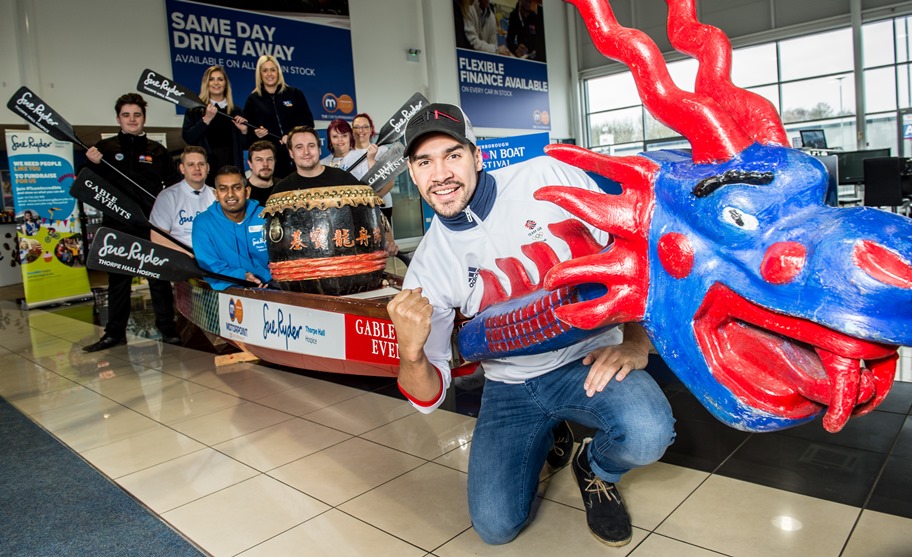 Motorpoint hosted the official launch of the 2018 Peterborough Dragon Boat Festival last week
"We can't wait to take to the water this summer in our Dragon Boat and raise as much money as possible for Sue Ryder Thorpe Hall"
The UK's leading car supermarket recently teamed up with the organisers of the hugely popular charity fundraising event to sponsor this year's race, which this year takes place on June 9 at the Peterborough Rowing Lake.
As part of its support, Motorpoint brought one of the Dragon Boats to its branch on Edgerley Drain Road in a bid to encourage more businesses from across the city to sign up for the event. Olympian Louis Smith MBE, a former Peterborough Dragon Boat Festival participant, took time out from his training programme to lend his backing to the race.
Now in its 20th year, the Peterborough Dragon Boat Festival will see upwards of 52 crews, including a 10 strong team from Motorpoint, battling it out on the water over a 200m race course at Thorpe Meadows, with all proceeds being donated to Sue Ryder Thorpe Hall.
Tom Stanton, General Manager of Motorpoint Peterborough, said: "We are absolutely thrilled to be supporting the 20th Peterborough Dragon Boat Festival and we can't wait to take to the water this summer in our Dragon Boat and raise as much money as possible for Sue Ryder Thorpe Hall."
Motorpoint Peterborough already has a strong relationship with Sue Ryder Thorpe Hall having adopted the Hospice last year as its charity partner. Since then, the 50-strong team at the branch have hosted a series of fundraising initiatives, the most recent being a 'Brave the Shave' challenge by Dan Woodward which saw the salesman raise £1,400 by having his head shaven.
Motorpoint Peterborough stocks 500 low mileage nearly new cars from 30 different manufacturers – all available to drive away same day. Located on Edgerley Drain Road on the Boongate Industrial Estate, it is open seven days a week including until 8pm weekdays.