Motorpoint to host special charity Drive In Cinema in Sheffield
27 August 2019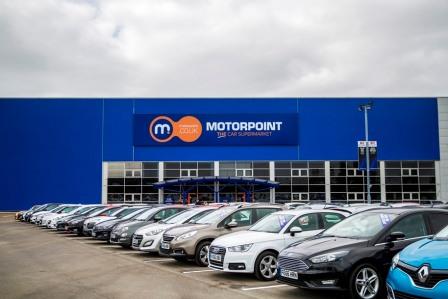 Photos © 2022 Motorpoint
Motorpoint has once again teamed up with Cash for Kids to put on a special charity Drive In Cinema in Sheffield.
The team at Sheffield are joining forces with Cash for Kids for a third successive year to organise the annual fundraising event at Motorpoint on Saturday, September 21.
Motorpoint will be showing the Golden Globe and Grammy award-winning musical starring Hugh Jackman, Zac Efron, Michelle Williams and Rebecca Ferguson in the grounds of its' seven acre branch on Sheffield Business Park, minutes from both J33 and J34 of the M1.
Gates for the event will open at 6pm and the film is scheduled to start at 8pm. Entry is £20 per car. All proceeds from ticket sales will go to Cash for Kids, the Sheffield-based children's charity, which works tirelessly to support children under the age of 18 who are sick, disadvantaged or in need of extra support. Over £8,000 has already been raised from ticket sales for Cash for Kids from previous events.
Food and drink will be available on the night from Bears Street Foods while guests will be entertained by performers from Sheffield's very own Green Top Circus. Hallam FM have also agreed to create a special movie themed soundtrack to be broadcast prior to the movie.
And, as part of the drive in experience, Motorpoint will be offering visitors the chance to receive a part-exchange valuation on their car while they wait for the movie to start.
Chris Goodison, General Manager of Motorpoint Sheffield, said: "We're really looking forward to once again hosting our Drive In Cinema in Sheffield and welcoming film goers from across the city to special screening of the brilliant 'The Greatest Showman' – all in aid of Cash for Kids."
Motorpoint Sheffield is located at Europa Link, Sheffield Business Park, Sheffield S9 1XU. Tickets for the Drive In Cinema on Saturday, September 21 are available via www.cashforkidsgive.co.uk
In the community
Motorpoint is proud to work with Cash for Kids. For more info on the work they do, please visit www.cashforkids.uk.com.