Motorpoint on board as Friend of Newport Ship
20 May 2016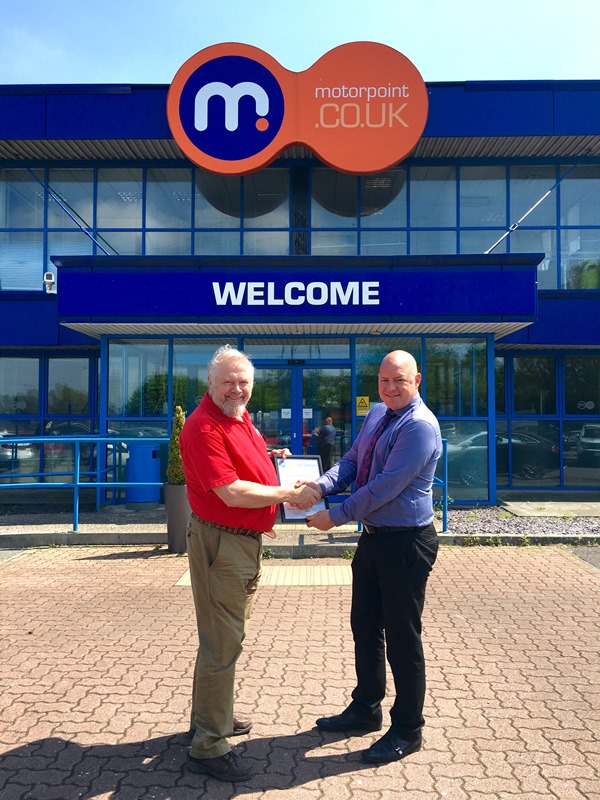 Photos © 2021 Motorpoint
Motorpoint has come on board as a Friend of the Newport Ship project in South Wales
"We're delighted to have the support of Motorpoint on the Newport Ship project"
The UK's leading car supermarket has agreed to help support the work underway in South Wales by the Friends of the Newport Ship.
The Newport Medieval Ship is a working project conserving the timbers of a large 15th century Basque-built vessel. Discovered in 2002 on the banks of the River Usk whilst contractors were excavating for the orchestra pit of the Riverfront Theatre, the solidly-constructed and very well-preserved hull was rescued with a long-term view of reassembly within Newport.
Russell Louth, General Manager of Motorpoint Newport, said: "We are thrilled to have come onboard with the Friends of Newport Ship as a corporate sponsor. The Ship is a fascinating project and as a partner will form a key part of our drive as a long-established local business to engage even more with our community."
Phil Cox, Chairman of the Friends of Newport Ship, added: "We're delighted to have the support of Motorpoint. The Newport Ship is of international significance and it is the generosity and support of businesses and the local community that helps the project continue to thrive"
For more information on the Newport Ship visit http://newportship.org
In the community
Motorpoint is proud to work with Friends of Newport Ship. For more info on the work they do, please visit http://newportship.org/.
Press releases
For all media enquiries please contact Stephen Wright, PR Manager on 01332 227239 or 07825 308326. Alternatively by email.