Motorpoint gets top rating from CarGurus
08 October 2018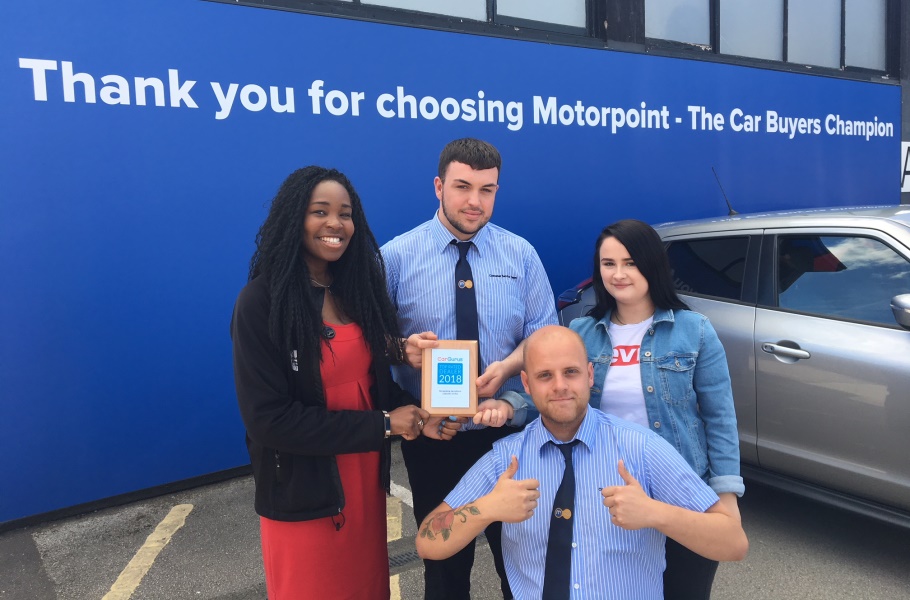 Photos © 2022 Motorpoint
Motorpoint has been awarded Top Rated Dealer status by CarGurus®, the online automotive marketplace.
As part of its Top Rated Dealer awards, five of Motorpoint's branches were recognised by CarGurus. They have been providing exceptional customer service following feedback from customers over the last 12 months. Birtley, Chingford, Derby, Peterborough, and Widnes all recorded an incredible rating of 4.6 out of 5 in customer reviews received by CarGurus.
The concept was created by TripAdvisor co-founder Langley Steinert. In short, CarGurus combines dealer reviews with comprehensive car valuation analytics. It brings trust and transparency to the automotive marketplace. This, in turn, allows buyers to quickly and easily find great deals from top rated dealers.
Eleanor Shakespeare, Marketing Director of Motorpoint, was delighted to hear the news. "We work extremely hard as a brand to deliver exceptional customer service at Motorpoint. So we are absolutely thrilled to have been recognised by CarGurus as a Top Rated Dealer for 2018."
Wendy Harris, Vice President of European Sales for CarGurus, added her thoughts. "We would like to congratulate Motorpoint on achieving Top Rated status. Motorpoint's impressive rating clearly shows they are giving car buyers a first class customer experience."
The CarGurus Top Rated Dealer awards recognise dealerships that offer outstanding customer service. The list, now in its second year, is based on more than 11,000 dealer reviews. Customers can contribute by simply leaving a review after contacting a dealer through the CarGurus platform.