Motorpoint adopts Prince of Wales Hospice as charity partner
14 July 2016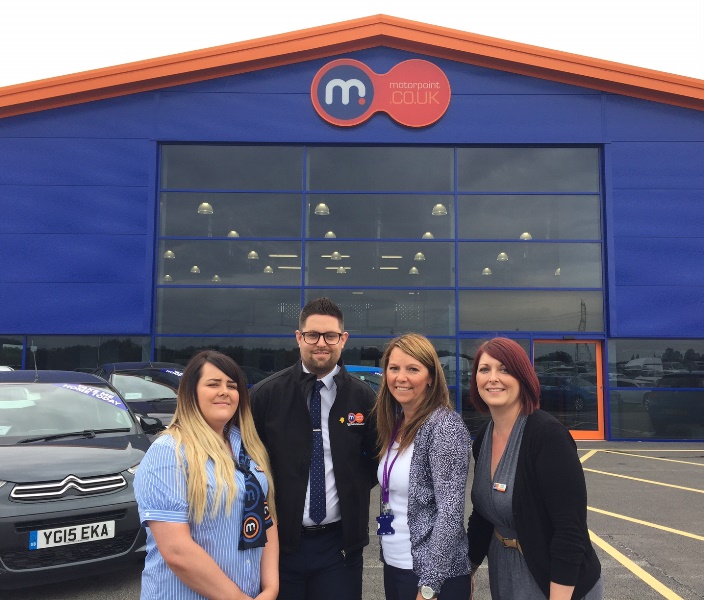 Photos © 2022 Motorpoint
Motorpoint has adopted the Prince of Wales Hospice in West Yorkshire as one of its charity partners
"We look forward to raising as much money as possible for a charity that does so much to support adults affected by life-limiting and life-threatening illnesses within West Yorkshire"
The UK's leading car supermarket, which officially opened the doors to its five acre site in Glasshoughton in Castleford in April, has decided to support the Hospice over the next 12 months. Staff have already begun planning a series of fundraising events for the summer as part of their plan to raise a total of £6,500 – exactly the amount of money needed to run the Hospice for a day.
The Prince of Wales Hospice provides specialist care for people who have an incurable, life-limiting illness. Founded over 25 years ago, the Hospice supports over 400 patients each year from its base in Pontefract.
James Faulkner, General Manager, of Motorpoint in Castleford, explained: "We're delighted to have teamed up with The Prince of Wales Hospice and look forward to raising as much money as possible for a charity that does so much to support adults affected by life-limiting and life-threatening illnesses within our local community."
Tracey Mearns, Partnership Development Coordinator at The Prince of Wales Hospice, added: "We're so excited to be working with Motorpoint, and are extremely grateful for their support across the coming year. We can't wait to hear all about their fundraising activities and wish the team the best of luck in raising their £6,500 target."
Motorpoint will begin its fundraising activity for the Hospice in August with a Celebrity Car Wash at the branch on Summit Park in Castleford featuring the Castleford Tigers rugby league players.
In the community
Motorpoint is proud to work with Prince of Wales Hospice. For more info on the work they do, please visit https://www.pwh.org.uk.