Great Motorpoint Bake Off raises money for Sue Ryder in Peterborough
02 November 2017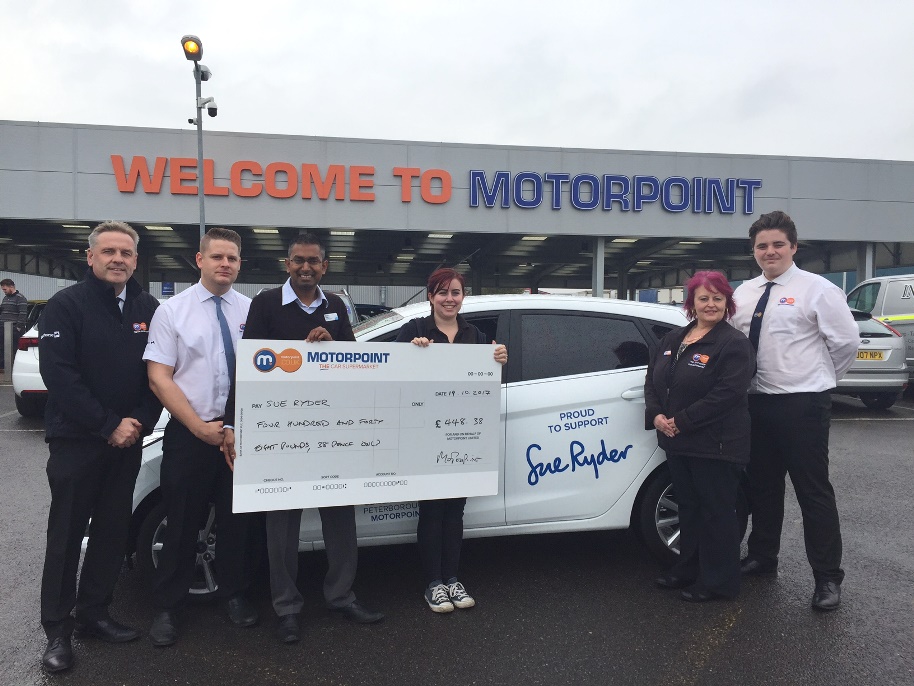 Photos © 2021 Motorpoint
Motorpoint staff have been putting their cooking skills to good use in order to raise money for Sue Ryder in Peterborough
"We are extremely grateful to everyone who took time out to come to site to support our 'Great Motorpoint Bake Off' and help us raise even more money for Sue Ryder Thorpe Hall"
The team at the long-established Motorpoint branch on Edgerley Drain Road hosted their very own 'Great Motorpoint Bake Off' to help raise funds for their charity partner – Sue Ryder Thorpe Hall.
The 'Bake Off', which took place over two consecutive weekends, proved to be a huge hit with people from across the city visiting the five acre site to enjoy a slice of cake and make a donation to the charity, generating an impressive £448.38 in the process.
Motorpoint in Peterborough adopted Sue Ryder Thorpe Hall in mid-2017. The 20-bed facility, which is based in Longthorpe, cares for people over the age of 18 from in and around Peterborough who are living with a variety of life-limiting illnesses. Staff have been busy hosting a range of fund-raising activities, most notably a Miles to Monaco Charity Bike Ride.
Natalie Thurlow, Event Organiser at Motorpoint Peterborough, explained: "We are extremely grateful to everyone who took time out to come to site to support our 'Great Motorpoint Bake Off' and help us raise even more money for Sue Ryder Thorpe Hall."
Motorpoint is hoping to raise at least £5,000 for Sue Ryder Thorpe Hall through its various fund raising activities by the end of 2017.
Press releases
For all media enquiries please contact Stephen Wright, PR Manager on 01332 227239 or 07825 308326. Alternatively by email.