Why video will never replace the good old-fashioned test drive!
29 July 2016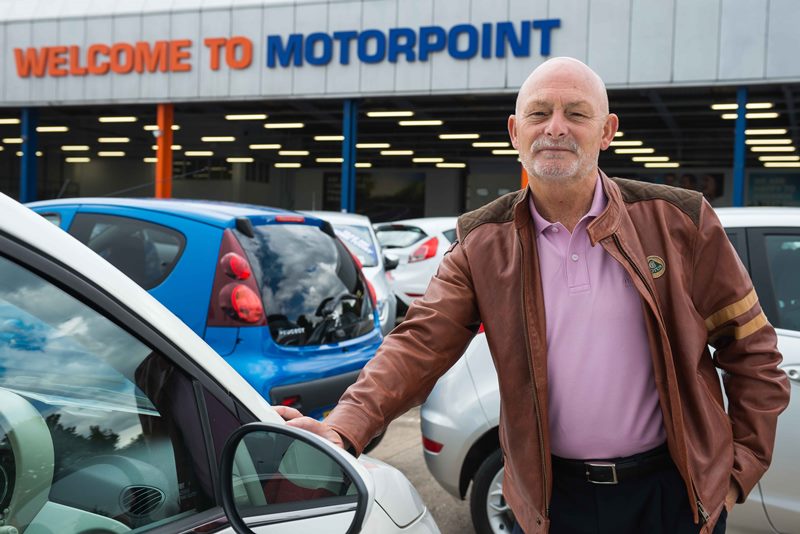 Photos © 2022 Motorpoint
Motorpoint blogger Ken Gibson questions claims by CitNow that the entire car buying process will be carried out by video within five years
"Sometimes you need to see things with your own eyes and, for me, buying a car is one of them"
The days of face to face negotiations to buy your new car will be over in five years!
According to new research motorists will do the entire car buying process by video on their laptop or iphone. That includes selling your old car as well as buying a new motor, plus haggling with the salesmen will all be done via video. Motorists may still use the same dealership or car supermarket, just without real personal contact.
The predictions not surprisingly come from automotive video specialist CitNOW, who have published a research document on the current and future roles of video in the car industry. They say 75 per cent of car buyers already watch videos to research their next purchase before ever setting foot in a showroom, but as Smartphone software becomes even more sophisticated and super fast 5G technology is introduced that trend will accelerate.
CitNOW CEO Alistair Horsburgh says that motorists are already expecting and demanding video as part of the service they get from dealers, because it helps to make transactions quicker. As he goes on to point out: "Within five years, the entire process of buying a new car , from researching different models to agreeing a price and specification, will be done remotely. Motorists won't even have to visit the showroom, except to pick up their car."
My advice is don't ever buy a car without seeing it and most importantly driving it. I've lost count of the cars that were described as immaculate in an advert but turned out to be far from when I got up close and personal.
And a car that I was told 'drives like a dream' turned out the opposite, or it was a car I simply couldn't get comfortable in. The reality is you need to check out a whole host of things, like does the colour of the car look the same in the metal, what is the interior like, are the tyres in perfect condition.
We are talking about the biggest outlay of money you'll ever make outside buying a house, do you really want to do the deal by iphone or video, I know I don't.
Technology is a marvellous thing that is changing all our lives, but I don't want it taking over my life. I like to see up close what I am buying and I like to meet the person selling. Yes a video and information online can definitely help - I give my expert advice via video on cars to Motorpoint customers on a regular basis and I hope it helps.
But choosing your car is such a personal thing which is why I for one simply don't agree with the CitNow research. Sometimes you need to see things with your own eyes and, for me, buying a car is one of them.
All content provided in this blog is for informational purposes only. Motorpoint makes no representations as to the accuracy or completeness of any information on this site or found by following any link on this site. Motorpoint will not be liable for any errors or omissions in this information nor for the availability of this information. Motorpoint will not be liable for any losses, injuries, or damages from the display or use of this information. These terms and conditions of use are subject to change at anytime and without notice.