Why do I need a summer car check?
01 May 2019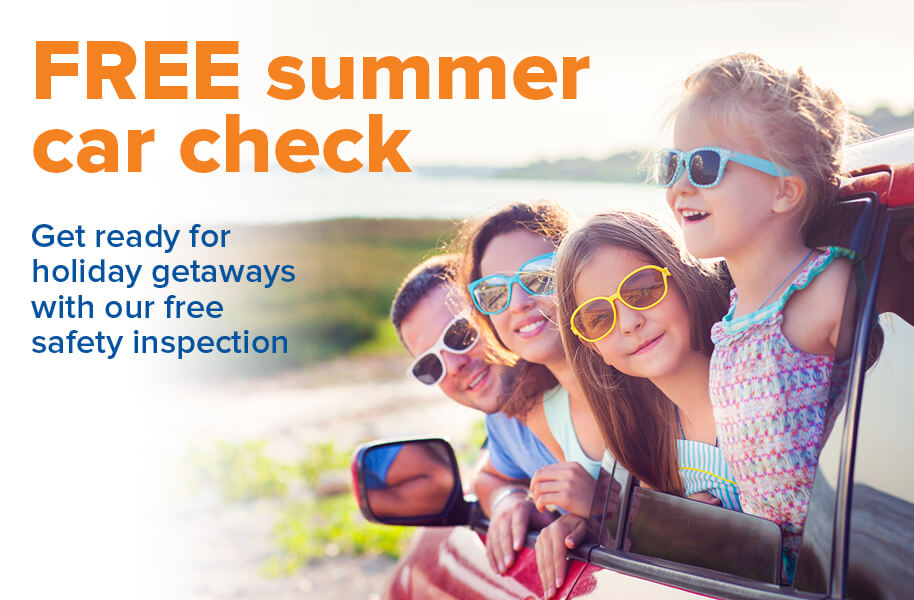 Photos © 2022 Motorpoint
Make sure you stay cool on the road this summer with the Motorpoint Summer Car Check.
When the sun is shining and driving conditions seems practically perfect, it's easy to forget that your car needs a bit of tender loving care. Keeping up with basic maintenance can pay dividends when you take off on those long summer road trips so it's always good to stay ahead.
It can be a time-consuming and tricky thing to do so why not let our experienced technicians take care of all of that? With our FREE Summer Car Check, you can rest assured that your car is in good working order. There are plenty of good standard checks that we carry out to give you peace of mind as well as some valuable extras.
With our Summer Car Check, Motorpoint will take a look at all the essential bits, like your engine oil, battery and lubricate terminals. Our team will also record your brake fluid level so you know if you need to sort anything out before your next road trip. To tackle any weather related issues, we top up your screen wash to make sure those pesky flies don't ruin your journeys. On top of that, the technicians will inspect your antifreeze/coolant protection, the cooling system for leaks and, most importantly, the air conditioning temperature. It means you can stay ahead of any problems with your air conditioning and fix them before those unexpected British heatwaves hit!
When it comes to the outside of the car, we examine the bodywork, lamps and trims for any damage. It will also include checking the condition of any interior and exterior lights, as well as the horn, the windscreen washers and wipers. Finally, we ensure the operation of the suspension dampeners and, where possible, carry out a visual brakes check.
On top of all that, the team will even carry out a tyre report so you can rest easy knowing whether your tyres are good to go or if you do need to get them replaced – just another way we want to keep you safe. This part of the check will include the tyre condition, the tread, pressure and tyre size.
All in all, it's a pretty extensive check that has been designed to give you all the information you need and full peace of mind when you set off on your next summer trip. We have available slots from the 1st-29th May so make sure you book your car in for a FREE Summer Car Check today.
For more information or to book your appointment, call the team on 01332 508 618.