Why Brits have fallen in love with SUVs!
13 August 2016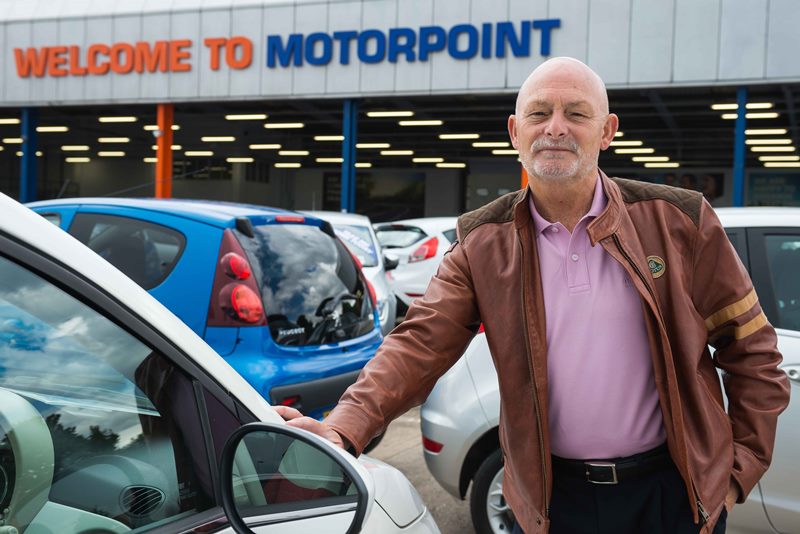 Photos © 2022 Motorpoint
What is it about SUVs that has made Brits fall in love with them in record numbers? Motorpoint blogger Ken Gibson tries to get to the bottom of this modern motoring phenomenon
"How times have changed since SUVs were hammered by the politicians and dubbed as gas guzzlers crippling the planet!"
The days when super-minis and hatchbacks dominated new car sales are over.
Because the world has fallen in love with SUVs -Sport Utility Vehicles - of all shapes and sizes. One in every four new cars sold in the UK and across Europe during the first half of this year was an SUV.
That works out at more than 1.47 million SUVs and means that SUVs are set to dominate our roads over the next decade with their market share due to pass 30 per cent.
If that wasn't enough, the SUV boom is taking off in different sizes with a new era of small SUVs like the Renault Capture and Nissan Juke that are like super-minis on steroids, taking off.
Then you have the compact SUVs like the hugely popular Nissan Qashqai, that actually started the mainstream SUV craze and is now a regular in the UK top five best selling cars. Now just about every manufacturer has an SUV in the sector from the Hyundai Tucson to the Kia Sportage, VW Tiguan, Jeep Renegade and this year MG has brought out their first ever SUV the GS.
The real 'traditional' SUVs like the Land Road Discovery, Jeep Cherokee and Range Rover Sport continue to attract lots of buyers. The attraction of the modern SUV is how they've gone from being ugly and unwieldy to highly desirable and even sporty models for image conscious buyers happy to pay big money for premium brands like BMW with their X range, Mercedes with the GLC/GLE and Audi with its Q Brand.
Even sports cars brands like Porsche have turned to SUVs with their Cayenne and Macan models now outselling its traditional 911 and Boxster models. And this year they have been joined by Jaguar's first SUV, the hugely successful F-PACE, while Maserati and Lamborghini will also bring out their first SUV. And if you win the lottery you can even buy a Bentley SUV, the Bentayga, and in the next two years Aston Martin will have one and even Rolls Royce are developing an SUV, although they refuse to call it an SUV.
Which means there is now an SUV to suit every size and budget. They've even become environmentally friendly with a new generation of fuel efficient and clean engines. That's why just about everyone will know somebody who owns one.
How times have changed since SUVs were hammered by the politicians and dubbed as gas guzzlers crippling the planet!