Time for a technology check!
20 July 2016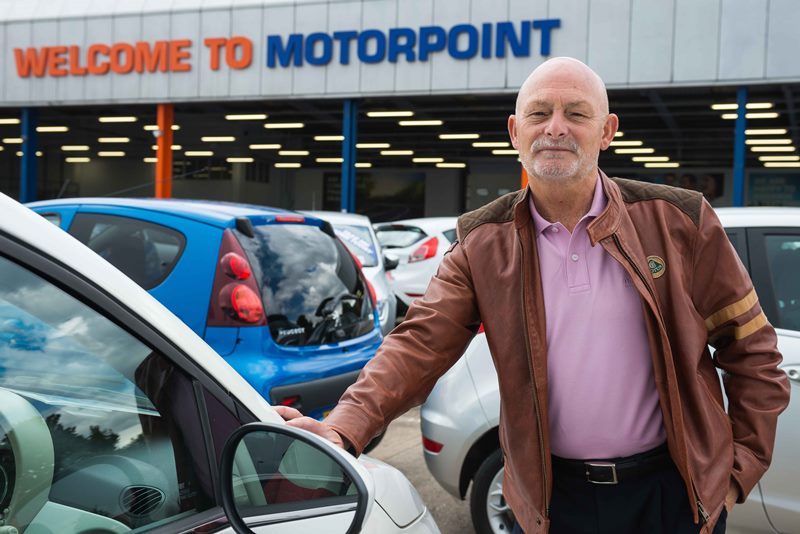 Photos © 2022 Motorpoint
Motorpoint blogger Ken Gibson examines the implications for autonomous cars with the news that a driver was killed while watching a movie behind the wheel of his Tesla in California
"The legal implications of this fatal car crash in California are likely to shape the future for autonomous cars for all of us"
The news that a driver in an autonomous car was watching a film when his vehicle crashed into a tractor and he was killed underlines the fears many people have over the technology.

Police in California are investigating the accident and the maker of the autonomous car, Tesla, are carrying out their own internal report.

But the fact that a car in autonomous mode crashed and someone was killed, will be giving every car manufacturer something very serious to think about.

One of the big selling points of autonomous cars is that drivers can sit back and relax, watch a film, or catch up on business work using the latest car connectivity we now have in many cars. Let the clever car take the strain, the driver doesn't need to concentrate.

But just how safe autonomous cars are and who is legally to blame in the event of a crash has always been one of the major issues concerning the ground breaking technology.

The answer is no-one currently knows because we have never had autonomous cars, in UK the driver is always responsible unless they can prove a fault with the car.

Car manufacturers, government's and law makers around the world were already in discussions about resolving the key legal issues surrounding autonomous cars before this crash, you can bet the discussions have become even more critical now.

As a journalist I've driven autonomous cars on a number of occasions, including with no hands at over 70 mph on a German autobahn in heavy traffic, it was a mixture of exhilarating and intimidating, but most importantly trust was a key factor.

How much did I trust the car's on board computers not to go wrong, and that I think will be the overpowering view of most drivers, along with the now highlighted issue of who is to blame in an accident.

Technology is marvellous, until something goes wrong and then as has been shown in California it can be fatal. Because the reality is that even though computers are not meant to go wrong, they do, just like humans.

One thing is sure the entire car industry and millions of motorists will be watching intently for what the legal conclusion is to the autonomous fatal car crash in California. It could well shape a key aspect of the future of motoring for all of us.
All content provided in this blog is for informational purposes only. Motorpoint makes no representations as to the accuracy or completeness of any information on this site or found by following any link on this site. Motorpoint will not be liable for any errors or omissions in this information nor for the availability of this information. Motorpoint will not be liable for any losses, injuries, or damages from the display or use of this information. These terms and conditions of use are subject to change at anytime and without notice.