The Best Bond Cars
30 September 2021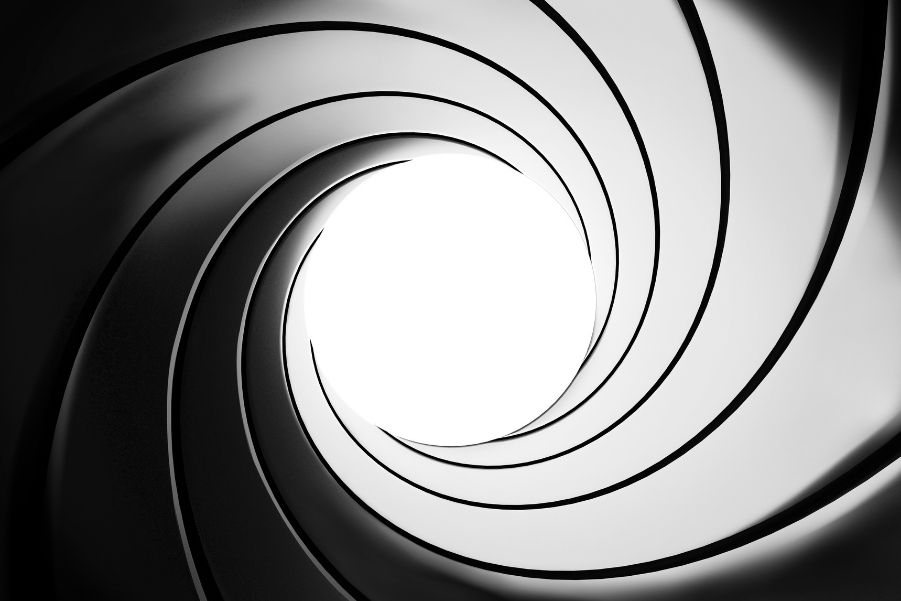 Photos © 2022 Motorpoint
As 007 fever grips the nation with the release of the latest instalment of the spy thriller this week, we decided to take a trip down memory lane to look at some of his most iconic cars to date!
Played by six actors, and now on the 25th film, Bond has enjoyed driving some amazing cars over the years including many iterations of an Aston Martin and Rolls Royces, and not forgetting the more humble Renault 11 and Ford Mondeo!
Narrowing down some of these iconic cars was a tough decisions, so we have broken it down by each actor who has played Bond over the years.
Warning: this post contains some spoilers to classic Bond films, and lots of Aston Martin content to follow!
Aston Martin DB5 – Sean Connery - Goldfinger
Without a doubt, the Aston Martin has to be one of the nation's favourite Bond cars – both topping polls on our website, as well as with our colleagues at Motorpoint too!
The brand has become synonymous with Bond so much, that you can't talk about one without mentioning the other.
The DB5 has become very closely associated with the James Bond franchise, first appearing in 1964's Goldfinger (driven by Sean Connery), and versions of it making later appearances in Thunderball (1965), Goldeneye (1995) and Tomorrow Never Dies (1997). We were most recently treated to a nostalgic appearance of the DB5 in Skyfall.. before it was destroyed in a heart-breaking moment for cinema goers and car lovers alike.
The DB5 was well equipped with weaponry such as pop out gun barrels that sat behind the indicator lights, a rear bullet shield and a revolving number plate!
Aston Martin DBS – George Lazenby – On Her Majesty's Secret Service
Another Bond film, another Aston Martin! George Lazenby only played the role of 007 once, and the DBS is certainly his standout car.
The car was only seen a handful of times in the duration of the film, and we never find out for certain what wonderful gadgetry it is kitted out with. We do know for certain that there was a sniper rifle hidden in the glovebox, and unfortunately not fitted with bullet proof glass.
Lotus Esprit S1 – Roger Moore – The Spy Who Loved Me
Who doesn't love a car that also doubles up as a submarine!? The Lotus Esprit gained fame in The Spy Who Loved Me, and is firm favourite with fans of Roger Moore's portrayal of Bond.
Delivered to Bond by Q in Sardinia, it featured in a long chase sequence across the Mediterranean Island, before converting in to a submarine.
As with most Bond cars, it was well equipped with anti-aircraft missiles.
Fun fact – did you know the actual car is now owned by Mr Tesla himself, Elon Musk?
Aston Martin V8 Vantage – Timothy Dalton – The Living Daylights
Unsurprisingly, we have another Aston Martin on the list, but probably one of Bond's deadliest. Starting off as a convertible, we see this converted to a car with a hard top, to make it more suitable for winter ('winterised' as Q so lovingly puts it)!
It was suitable equipped for all of Bond's needs, including:
Spike producing tyres
Lasers
Missiles
Signal-intercepting smart radio
Head-up display
Self-destruct timer
Aston Martin V12 Vanquish – Pierce Brosnan – Die Another Day
Taking us in to a new era of Bond in the 90s, Pierce Brosnan drove a great selection of cars during his time as the secret agent, with some stand out cars including, BMW Z8 & 750iL and of course the beloved Aston Martin DB5.
Not his best film as Bond, but including his best car we had to go with the Aston Martin V12 Vanquish here. Equipped with everything you would expect for 007 to successfully complete a mission, we saw:
Front firing rockets
Passenger ejector seat
Adaptive camouflage (rendering the car practically invisible at the touch of a button)
Target seeking shotgun mounted to the hood
Our favourite use of these features has to be the use of the ejector seat to flip the car over when it is on its roof!
Aston Martin DBS V12 - Daniel Craig Casino Royale
Bringing us in to the present day, Daniel Craig brought a new generation of fans to the Bond franchise.
Our favourite car comes from his first outing, in that classic Bond car.. you guessed it – an Aston Martin! The DBS V12 is probably one f his fastest cars we have seen, and one of the best Bond cars.
Although it wasn't entirely clear what gadgets were fitted to this specific model we did see secret compartments for housing 007's gun, an emergency medical kit and defibrillator!
We're looking forward to seeing what new cars are added to the mix in Daniel Craig's final outing!