Motorway madness
19 May 2017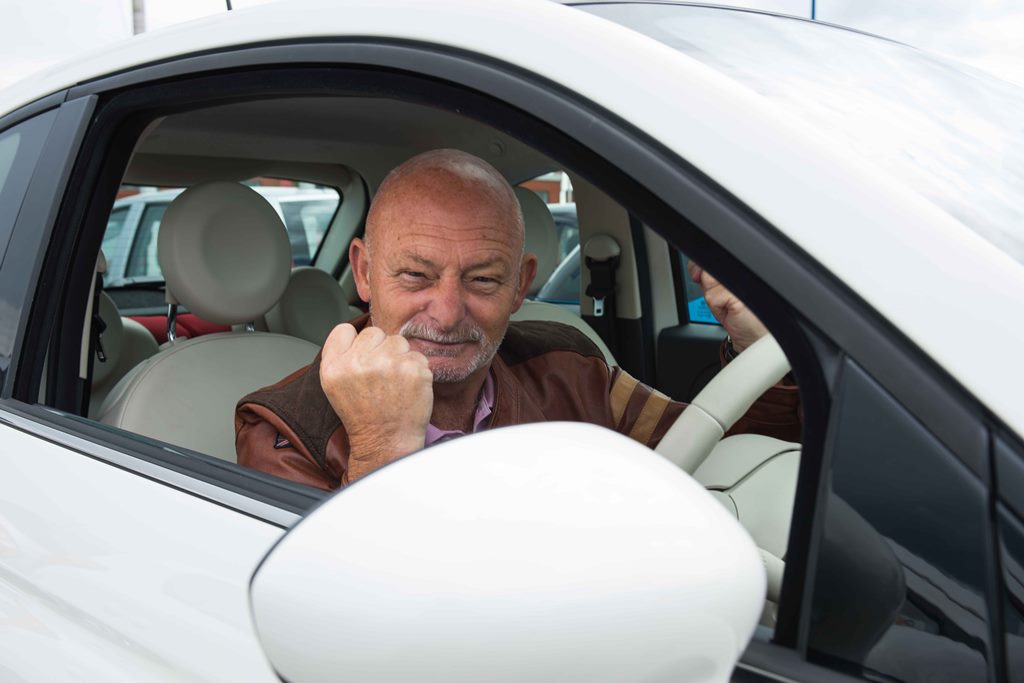 Photos © 2022 Motorpoint
Renowned motoring journalist and Motorpoint blogger Ken Gibson has been left flabbergasted by proposals to allow companies to sponsor sections of the motorway
"What motorists want is better roads as well as new roads to cope with the traffic and end the daily chaos we all face"
Sponsoring stretches of motorways to improve our national road network has sparked a lot of media attention of late.
The idea is that the big corporates could sponsor a section of motorway and then donate that money to do various things from picking up litter to improving the roads. As if that wasn't enough, they are even talking about a Road Lottery to raise funds as well as the ever present prospect of charging to drive on our motorways.
Interesting ideas for sure but as a far as I'm concerned sheer madness! Firstly big signs showing who is sponsoring a motorway would be a distraction to drivers. Secondly, what happens if there is a multiple pile-up on a stretch of motorway sponsored by a big firm? Would they really want to be associated with the motorway - I doubt it. Anyway, aren't the Highways Agency and Highways Maintenance meant to be doing that job already?
The point that everyone seems to be missing is that we as motorists are already paying the highest taxes in Europe running into billions every year. Where exactly is all that money going? It's definitely not going into the roads by the looks of it based on the money raising ideas.
What motorists want is better roads as well as new roads to cope with the traffic and end the daily chaos we all face. I drove over 500 miles last week across the country and they were covered in a sea of cones and endless delays.
In my part of the world the M5 between Worcester and Bromsgrove has been crippled for nearly two years with road improvements that are taking forever. Why can't we get our roads improved faster – it's not too much to ask for after all! The only people benefiting are the Government because all the motorway stretches with roadworks have speed cameras milking even more money out of motorists.
If they would really like to come up with a novel idea, how about stopping fuel companies jacking up the fuel prices on the motorway to ridiculous levels. It's a disgrace that the Government should clampdown on. Now that really would help motorists.
My final point is take a close look at all the electioneering over the next few weeks and see how many politicians talk about improving our roads, I'll bet you very few. Because despite the fact that they use motorists as a cash cow, they actually don't care about the appalling state of our roads.
All content provided in this blog is for informational purposes only. Motorpoint makes no representations as to the accuracy or completeness of any information on this site or found by following any link on this site. Motorpoint will not be liable for any errors or omissions in this information nor for the availability of this information. Motorpoint will not be liable for any losses, injuries, or damages from the display or use of this information. These terms and conditions of use are subject to change at anytime and without notice.