How To Get The Most Money When Selling Your Car
21 October 2021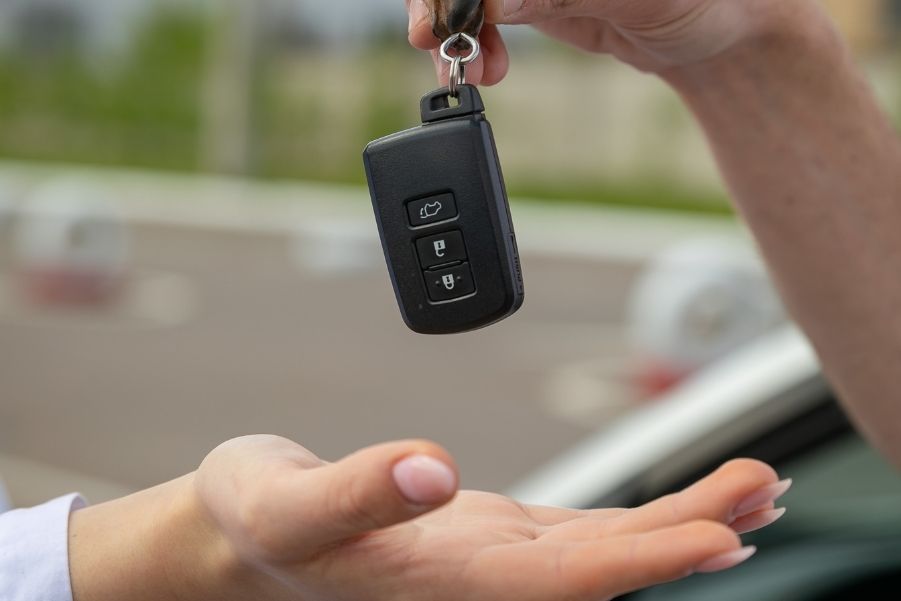 Photos © 2022 Motorpoint
If you're looking to part exchange or sell your car soon, there are a few things that you can do to help ensure you are getting the most for your car.
Condition
It may sound obvious, but the better the condition of your car, the more money you are likely to receive back.
Your car could be immaculate bar one alloy scuff, but that one scuff can negatively impact the valuation you receive.
Take care when driving, take pride in your vehicle's cleanliness during your ownership and you are likely to reap the rewards when you come to selling your vehicle.
Mileage
Low mileage is one of the first things that we look for when purchasing our next car. The lower the mileage, the more desirable the vehicle. So understandably car with lower mileage will return a higher yield when you come to selling your car.
Mileage is difficult to control, if you have long commutes for work for example; you are going to struggle to keep your mileage low. However, are there instances where you could walk or cycle somewhere inside of driving? Or do you have access to another vehicle to spread the mileage across two cars?
It is not always going to be possible to keep your miles down but any way in which you can reduce your mileage is only going to benefit you when it comes to selling your car.
Service History
Dealerships will generally categorise service history in three ways when valuing a vehicle.
Full Service History – this is when your service book is fully stamped by all of the garages that carried out the services.
Partial History – when the service book has some stamps and some evidence of services. You could have ten stamps in the book but if it is missing one then unfortunately it is classed as partial history.
No Service History – this will impact the value of your car the most. You could have had the car serviced every year but if you don't have the stamp to prove it, the valuation will be based on the car having no history.
Servicing your vehicle at the main dealers can be more expensive than servicing it privately, however full dealership history will get you a better price for your car.
When booking in your car for a service, it is important to service your car to its manufacturing schedules. Not doing so can invalidate any warranty that is still outstanding on the car, and late servicing can also lead to mechanical issues further down the line.
MOT
It is a legal requirement to MOT your vehicle every year. When selling our vehicle, if your MOT is due within 3 months this can negatively impact the valuation you receive.
It is quite common to look to sell your vehicle as your MOT approaches to save you the time, hassle and cost of getting it done, especially if you were already contemplating selling your car anyway. From a buyer's point of view, if a car has 12 months MOT remaining, they have full confidence in what they are bidding on.
In contrast, a car that only has 2 months remaining will often make a buyer wonder why the car is being sold? Has it got issues and that's the reason for the sale?
If you feel that your car will easily pass its MOT and the only cost to you will be the MOT test fee, then you will certainly receive more on your valuation to comfortably cover the cost of that MOT.
Keys
Purchasing a new key and getting it coded & programmed to your vehicle is surprisingly costly. Always keep your main key on your bunch and keep your spare in a safe place. Selling your car with two keys will always help you receive a price for your car that you are happy with.
Research
Understand what your car is worth. It is very easy now to type in your registration number and mileage to get a quick hassle-free guide price.
Most dealerships will value cars using the same data so in theory, your car should be priced fairly consistently wherever it is valued. This will help you gauge what your car is roughly worth and can help you negotiate to make sure you are getting the best possible price for your car.
Prepare
Make sure all of your personal belongings are out of your vehicle. There is also no harm in giving your car a quick clean inside and out.
Your car doesn't have to be spotless but if it is looking really nice and like one that has been really well looked after, who knows - that clean could be the difference in getting another £100 for your vehicle!
Want To Know How Much Your Car Is Worth?
Use our quick and easy calculator to see how much your car is worth. Get a valuation in under a minute. What's more it's completely free, with no obligation and valuations are valid for 14 days!