GTI, dCi, APV – What do confusing car manufacturer acronyms really mean?
06 February 2020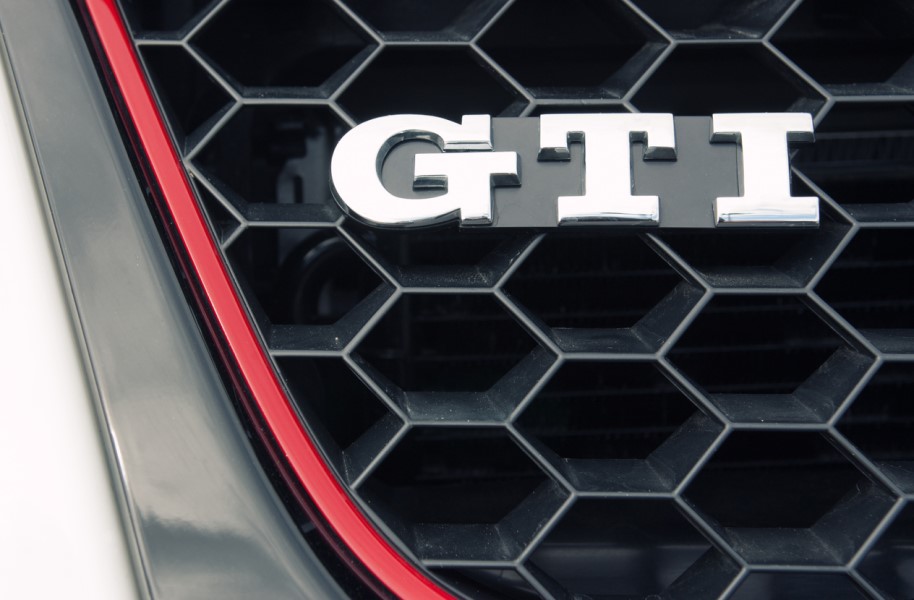 Photos © 2022 Motorpoint
Whether you drive a Ford or a Fiat, a Vauxhall or a Volkswagen, you might have noticed that most car makers often use letters, numbers and acronyms to specify certain makes and models. But what do these seemingly random assortment of letters and numbers mean and what can they tell us about some of our favourite cars?
With so many different model variants, engine types and trim levels available, manufacturers have taken to assigning cars acronyms to provide essential information about that particular make and model. And over time, some of these acronyms have become as iconic as the make and model itself – just look at Volkswagen's legendary Golf GTI.
If you've ever wondered what the likes of 'GTI', 'dCi', 'MPFI' and 'ST' actually stand for, you're in the right place. Here, we've put together an alphabetised glossary of some of the car industry's most head-scratching acronyms, so you can get to know different makes and models and, most importantly, impress your mates with your motoring knowledge.
APV
All-purpose vehicle. The term is commonly used by Japanese car brand Suzuki and follows the name of their light commercial vehicles and minivans. APV is most often used to describe larger vehicles that can carry a lot of luggage or passengers, without forgoing size and practicality.
dCi
Direct common-rail injection. dCi is used by Nissan and Renault to describe the type of injection in a diesel engine. The acronym usually follows a number, like 1.5 dCi, which refers to the size of the engine.
DS
Different spirit. DS is a premium, standalone car brand associated with Citroën. Meaning 'different spirit', the brand is owned by Groupe PSA, the French multinational behind Citroën, Peugeot, Opel and Vauxhall. Inspired by the iconic Citroën DS, the brand has launched several models, including the DS3, the DS5 and the DS7.
FSI
Fuel stratified injection. This is used by manufacturers such as Audi, Lamborghini, SEAT and Skoda to describe the direct fuel injection system in some petrol engines. Engines with FSI technology inject fuel directly into the cylinders, improving fuel efficiency and economy.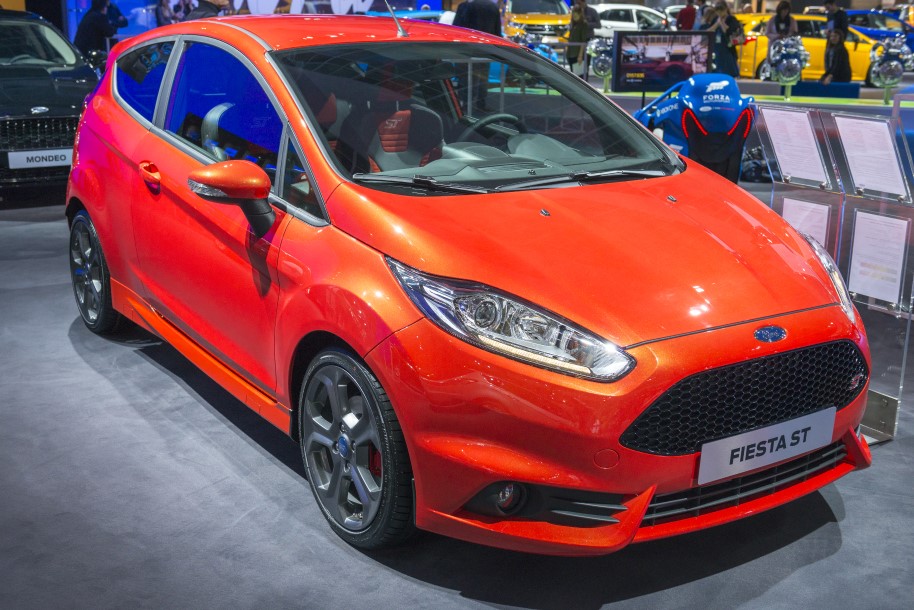 GTI
Grand Tourer Injection. A few different brands use GTI to identify their performance models, including Peugeot and Volkswagen. The term originates from the Italian 'Gran Turismo Iniezione', and specifically means that an engine has a fuel injection system. Though most modern engines now feature fuel injection, the name GTI has come to mean high performance.
JCW
John Cooper Works. A name given to top-of-the-range MINI models including the classic Hatch, Clubman and Countryman, John Cooper Works (or JCW) is MINI's performance variant. John Cooper was a legendary British car maker who designed the first ever MINI Cooper in the 1960s. In 2002, his son, Michael Cooper, founded John Cooper Works, which was swiftly acquired by BMW. Since then, JCW has been reserved for MINI's most powerful models – a great homage to the man who put the brand on the map.
MPFI
Multi point fuel injection. This is used to describe any engine with more than one fuel injector, with fuel injected directly into the intake valve of each cylinder. Some manufacturers, such as Bugatti, have used it to highlight the fuel efficiency of some of their engines.
MX
Motoring eXperiment. As one of the most successful two-seater sportscars ever made, the Mazda MX-5 is the stuff of legend – but what does 'MX' stand for? That would be 'Motoring eXperiment'. Other cars built by the Japanese manufacturer also carry the MX insignia, including the MX-30 electric.
PS
Pferdestärke. This acronym originates from the German word for 'horse strength' and refers to the overall power output of an engine. For example, a Volkswagen UP! has a 90 PS engine. Think of it is as the German equivalent of 'HP' – horsepower. As you'd expect, the term is used predominantly by Volkswagen and Audi.
RCZ
Racing Concepts Zagato. Ever wondered where Peugeot got the name 'RCZ' said for on its two-seater coupe? It isn't just a random jumble of letters; they stand for 'Racing Concepts Zagato'. As you may or may not know, Zagato is a prestigious coachbuilding brand based in Lombardy, Italy. The roof of Peugeot's RCZ coupe is reputedly inspired by the brand, hence the name.
RS
Rallye Sport. RS is the performance division of Ford Europe, and originates from the old TeamRS rally team. Ford have paid homage to this racing pedigree by naming several special edition models after the motorsport division, including the Fiesta RS and Focus RS.
SE
Special Edition. Wherever you see SE, it generally means 'special edition'. Volkswagen use it to identify mid-range models of the Polo and Golf. Special edition models generally have a higher trim level and more on-board technology than other variants. Other major manufacturers, such as Ford, use it to signify extra flourishes on their classic models, including the timeless Fiesta.
SEL
Special Edition Limited. This is the model variant above SE. With only a limited run of this model available, SEL configurations are considered a more premium and expensive offering. The Polo SEL, for example, gets Discover Navigation, climate control and front and rear parking sensors, while the standard SE gets more basic kit as standard. Ford dabbled in the SEL line for a short period, producing a Fiesta SEL model from 2011-2012.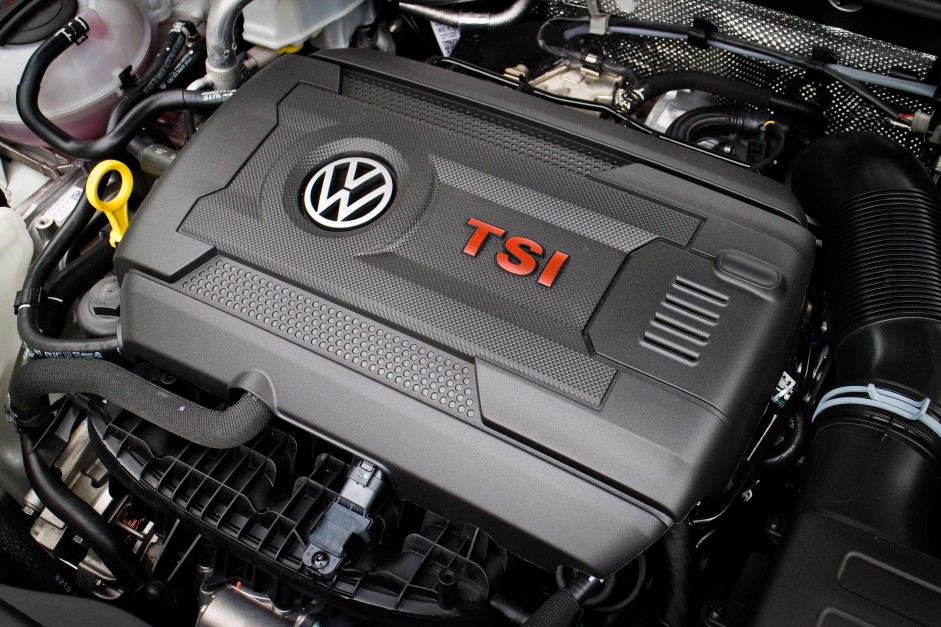 SPFI
Single point fuel injection. This refers to an older type of fuel injection system with only one single fuel injector inlet. Multi point fuel injectors are considered more efficient because the fuel is injected directly into each cylinder, and can be more accurately measured as a result. Single point fuel injection replaced the carburettor, injecting fuel directly into the throttle body, but they can't match multi point for efficiency and performance.
ST
Sports Technologies. This acronym relates to Ford's TeamRS division and the performance variants of popular Ford models, including the Fiesta, Focus and Mondeo. ST variants are a product of Ford's RS division, and are designed to marry high-performance technology with the comfort and practicality of a standard Ford. The Fiesta ST is the best-selling model from the Sports Technologies range.
T
Turbo. Lots of manufacturers use 'T' to specify a turbocharged engine. This is when a forced induction device is mounted to a standard petrol or diesel engine, increasing its efficiency and output. The compressor allows for more air and fuel to be forced into the engine, resulting in greater speed, performance and acceleration. Audi is a good example of a brand which continues to assign its engine a 'T' turbocharged rating.
TDI
Turbocharged direct injection. TDI is used by the Volkswagen Audi Group to specify its turbocharged diesel engines, specifically models with direct fuel injection. Cylinder-direct fuel injection combined with a turbocharger is considered the best delivery system for diesel fuel, providing an excellent combination of performance and efficiency.
TFSI
Turbo fuel stratified injection. TFSI is used by SEAT, Audi, Porsche and more to describe its turbocharged, cylinder-direct engines. With a TFSI system, fuel is injected in such a way that it creates a stratified charge, which supports a higher compression ratio – increasing power and performance as a result.
TSI
Turbocharged Stratified Engine. This is basically the same as the 'TFSI' system listed above, with the only difference being that it's used by other brands in the Volkswagen Group, including SEAT. TFSI is reserved for VW cars only.
So, there you have it – 19 of the most confusing car acronyms debunked. We hope this proves helpful in the search for your next car. If you're struggling to find the motor you're looking for, we can help. With years of experience and the lowest prices guaranteed, our team are here to make your car search simpler. Visit the homepage to search our huge range of nearly new cars or call us on 01332 426 687.