Get the latest bodystyle for less
15 March 2019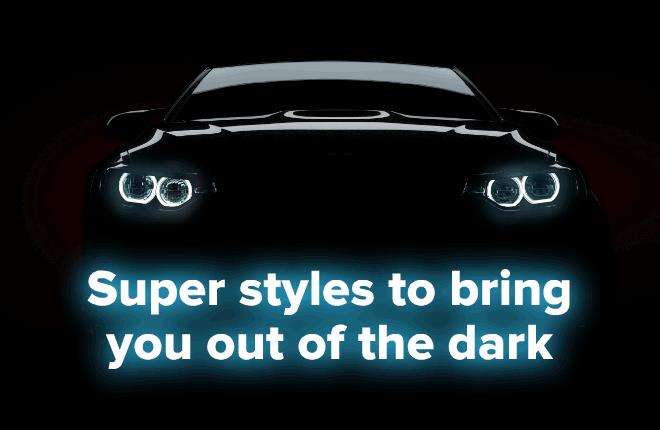 Photos © 2022 Motorpoint
Check out the hottest updates from your favourite manufacturers.
Have you got the latest look? Cars update every few years and the difference can vary from subtle changes to a whole new design. At Motorpoint, we have a range that includes super 68 plates at incredible prices so you can make sure you're driving around in style.
Super styles to bring you out of the dark
Check out the up to date car designs that will make you feel thoroughly modern wherever you're going.
Looking like a new car from the front and behind, the Qashqai had its most recent update in 2017. It boasts a fresh front and rear, new lights all round and new front grille.
You'll have seen an exterior redesign since they had their update between 2017 and 2018. It marks the 8th version of this incredibly popular model and it's as appealing as ever.
Not only was there a front and rear light change in the 2017 facelift, the Kuga now boasts streamlined new bumpers for a fresh look.
The E Class is like a brand new car after the full interior facelift and exterior bodywork change in 2017. It is also now an overall longer car, which means more interior space for you and your passengers.
This xc60 is the latest version of this safe family favourite, having benefited from a full redesign between 2016 and 2017. The new model is bigger and more modern for even more premium appeal.
From the new grille and revised front and rear bumpers to the new lights all round, there's plenty to look at on the updated Clio. With the added bonus of a fresh interior, it's great choice for your next car.
The Civic has had a full redesign and the new look is stylish as well as sleek. This facelift gave the best-selling model a contemporary update with flowing features and a smart interior.
Want to stick to your favourite style or fancy a complete change?
Don't like the look of the latest update? Motorpoint has thousands of cars up to three years old so if you want to stick to the body style you love, you might just find the one you want. Or, if you want to try something totally different, you're sure to find the one you want. To browse all the latest looks, you can go online or check them out at any of our 12 UK branches.