Fueling the future!
12 February 2018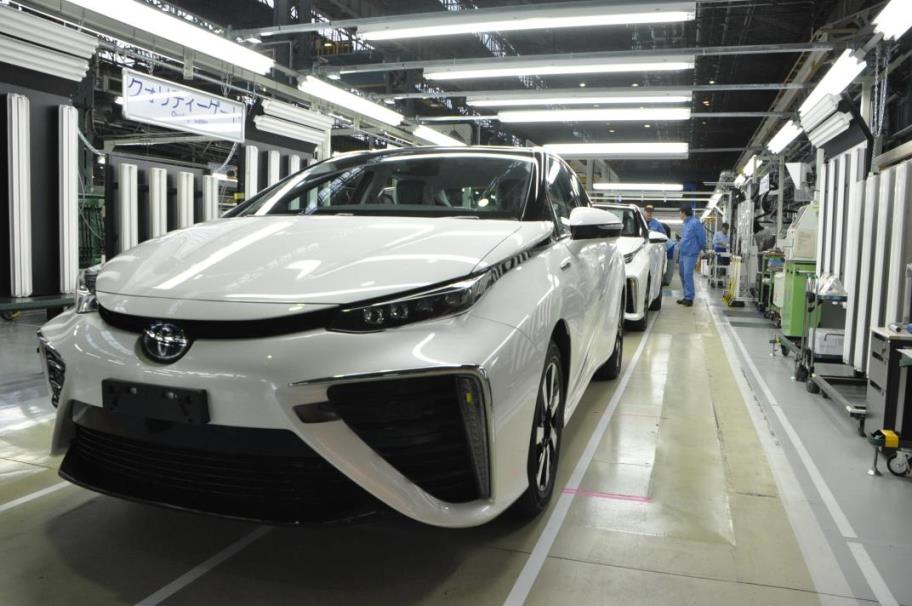 Photos © 2022 Motorpoint
In the rush to make electric cars the transport of the future everyone seems to have forgotten about the prospect of hydrogen cars as a realistic alternative
"Toyota's futuristic looking Mirai model proves that hydrogen power is available and does work just like a very refined normal car"
But the car industry has been quietly working away on hydrogen models with companies like Toyota, Hyundai and BMW all investing heavily.
Hydrogen in many ways makes a lot of sense as the technology has all the petrol/diesel advantages of quick re-fuelling - unlike electric- and its zero emissions and congestion charge free.
There is also plenty of hydrogen supplies and hydrogen cars will be better for re-sale values because unlike petrol/diesel engines or batteries the fuel cell in hydrogen does not wear out, extending the life and value of the vehicle. The only problem with hydrogen is the lack of a national network of fuelling stations, something electric also suffers from, with only a limited number so far mainly run by company fleets.
But Toyota's futuristic looking Mirai model proves that hydrogen power is available and does work just like a very refined normal car, with the only criticism being the lack of fuelling facilities. Just imagine if the rest of the industry switched onto hydrogen power in the same way they have to electric, and the politicians also backed the technology. It could become the dark horse in the race to find the green fuel of the future.
Meanwhile, with diesel continuing to be demonised from all sides, sales of new diesel models have inevitably started to fall. Diesel sales in Europe have not slumped as much as the UK in 2017 but they were down for the year by nearly 8 per cent, the lowest for 10 years and were down by 20 per cent in December.
As I have said for months and I will repeat once again, new diesel cars are cleaner than petrol on C02 emissions and for high mileage drivers you will save hundreds of pounds a year on better fuel economy. Politicians have a track record for getting their facts wrong about diesel and they continue to do so. Diesel may not be right for everyone - city drivers are better with petrol and electric. But if you do big mileages don't be put off by what the politicians tell you. Instead, take a diesel for a test drive, check out the figures for yourself as well as the costs and make you own mind up.
All content provided in this blog is for informational purposes only. Motorpoint makes no representations as to the accuracy or completeness of any information on this site or found by following any link on this site. Motorpoint will not be liable for any errors or omissions in this information nor for the availability of this information. Motorpoint will not be liable for any losses, injuries, or damages from the display or use of this information. These terms and conditions of use are subject to change at anytime and without notice.