Motorpoint celebrates 20 years online
02 September 2020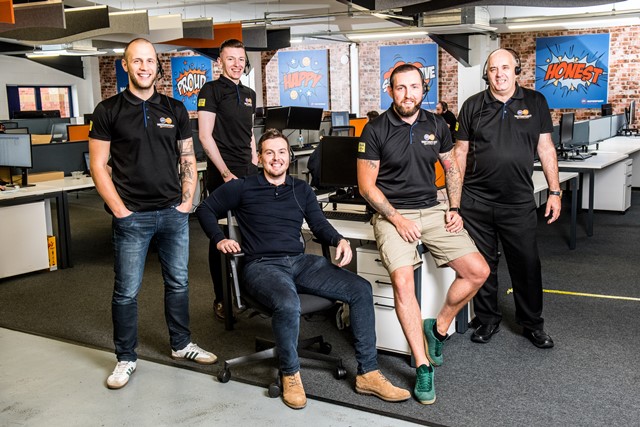 Photos © 2021 Marcus Holdsworth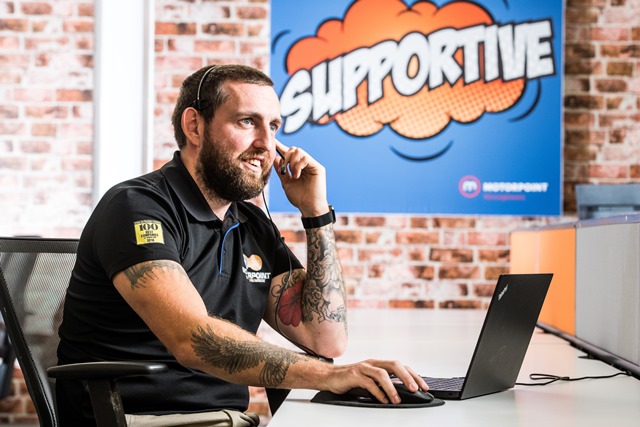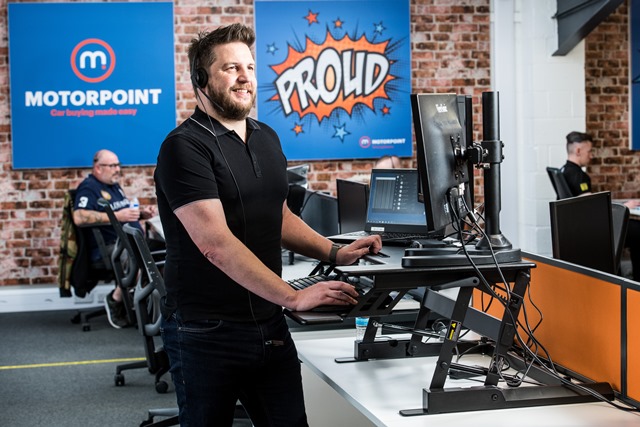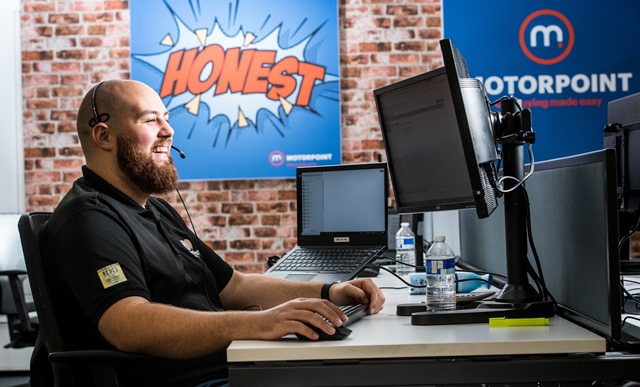 Motorpoint has celebrated its 20th anniversary online
"Our role within the business has evolved over the years and today we are the starting point for many of our customers' car buying journey"
The UK's largest independent car retailer became one of the first within the automotive industry to launch a website – motorpoint.co.uk - in 2000 in response to demand from customers looking to browse its stock of low mileage, nearly new cars from the comfort of their home.
Since then, Motorpoint Online has gone from strength to strength, and today receives over 250,000 calls, handles 23,000 web chats and answers more than 26,000 email enquiries every year from customers throughout England, Scotland and Wales.
Based in state-of-the-art offices in the heart of Derby, the 49–strong team, led by Phil Matthews, Online Operations Manager, play a pivotal role in the continuing success of Motorpoint, and only last month they recorded their most successful month ever in 20 years.
"More and more customers are choosing Motorpoint Online as their first point of call," explained Phil, who has worked for Motorpoint for over 16 years. "And with all the ways we're making it easier for people to browse and buy online, I can only see that figure growing.
"Our role within the business has evolved over the years and today we are the starting point for many of our customers' car buying journey. Plus, now with new innovations such as free home delivery, which we launched during lockdown, we expect that role to become even greater as an ever increasing number of people choose to buy online."
And, with a host of other complimentary services available such as Reserve and Collect and Same Day Driveaway, the online team at Motorpoint are expertly placed to play their part in helping to drive Motorpoint forward over the next 20 years.
Phil added: "We are extremely proud to have played our part in helping to deliver a consistently award-winning service and we look forward to another 20 years of helping to make car buying even easier for our customers."
The anniversary celebrations come as Motorpoint launches its new 'Your Way' TV advert as part of a national through the line marketing campaign. The 'Your Way' theme will also run through across the company's digital, OOH and radio channels over the next few months. Motorpoint is also giving customers an opportunity to 'Win a Year's Worth of Free Fuel' via social media.
Motorpoint currently has thousands of low mileage, nearly new cars and light commercial vehicles available from over 30 different manufacturers. Every vehicle comes with the balance of manufacturer's warranty backed by the Motorpoint Price Promise. This means Motorpoint will refund the difference to any customer within seven days of their order if they find the same car cheaper from a competitor. As an added bonus, it will also give the customer £50 worth of Amazon vouchers to spend.
Motorpoint has also made contactless collection standard at all of its branches in the wake of COVID-19. This facility allows customers to adhere to the latest social distancing guidelines and choose, buy and drive away without any physical contact with a member of staff. This includes Motorpoint's Unaccompanied Test Drive offering where customers can test drive their chosen vehicle without someone from Motorpoint being present in the car.
Press releases
For all media enquiries please contact Stephen Wright, PR Manager on 01332 227239 or 07825 308326. Alternatively by email.