How we showed the world sales stereotypes are wrong!
15 December 2016
Photos © 2022 Motorpoint
We wanted to show the world how stereotypes of sales people, particularly car salespeople are wrong. Watch how we did this below…
Here at Motorpoint, selling nearly-new and used cars to customers all over the UK is what we do, and we know that we couldn't do this without our fantastic sales teams. We also know just how hardworking and dedicated these employees are to providing the best level of service.
However, it's fair to say that there's an unfortunate negative stereotype surrounding some second-hand car salespeople in general; they're often portrayed as pushy, brash and loud. So, we wanted to do something about this, to show the world that the reality is quite different!
The theory...
We got to thinking about how we could show that our sales staff are a world away from these pre-conceived perceptions and how they are actually friendly, real-life people – not stereotypes. We knew the way to do this was to do something that showed off their customer service skills – so we decided on a kind of social experiment.
To make this experiment as fair as possible, we also knew it had to be run in a similar nearly-new environment to that of a car supermarket forecourt. We asked ourselves 'where else do customers browse wide-selections of nearly-new products?'… a charity shop, of course.
What we did...
The social experiment was set. We seconded some of our sales staff to a charity shop local to one of our branches and challenged them to sell a different kind of nearly-new product to the public.
Instead of used cars, they would be putting their customer service skills to use to help sell all kinds of used goods, ranging from shoes, to shirts, trinkets and handbags… and all for a good cause.
Now we had the basis for our social experiment we needed an actual charity shop to send our sales staff to; so we called one of our partner charities, the Prince of Wales Hospice. Once we explained what we were trying to do, they were fully on board with getting involved and very generously offered to let us help them in their Castleford shop.
How we did it...
We filmed the whole day to make sure that as many people as possible would get to see that negative stereotypes about salespeople are wide of the mark. Starting at our local Motorpoint branch in Castleford, we kicked things off by capturing our sales staff in their natural environment, showing people around the forecourt and helping to find customers the car they were looking for.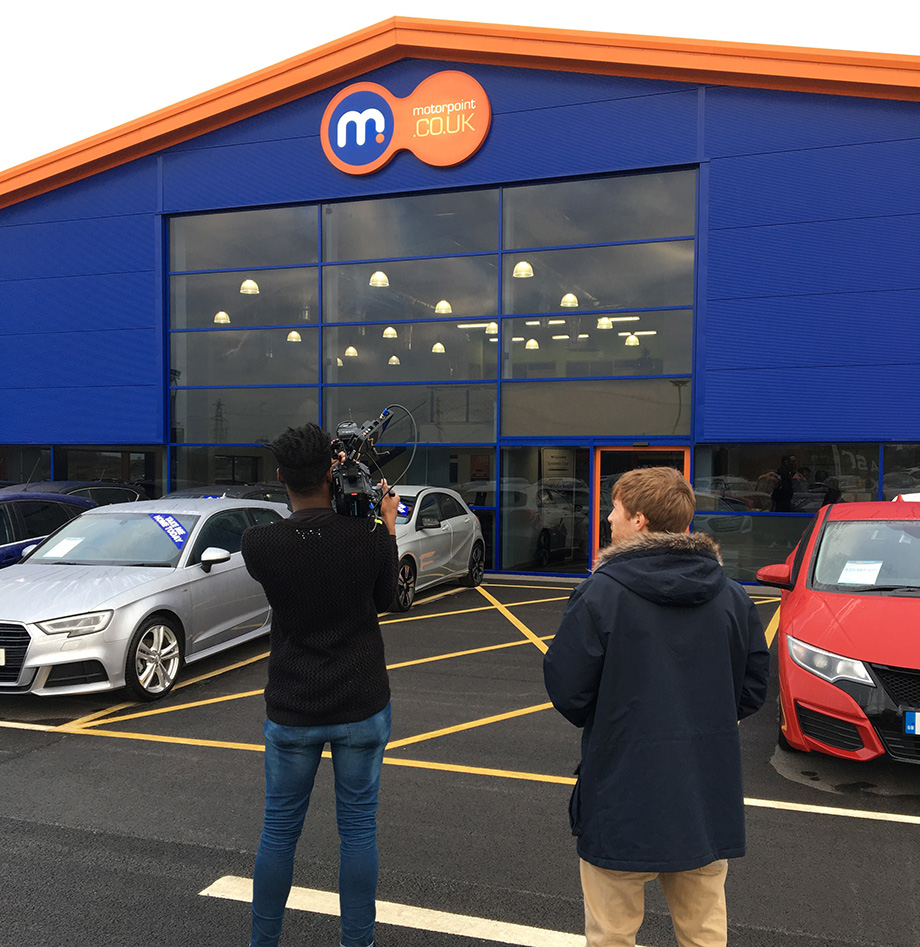 The date for our experiment was a Saturday. It was crucial that we had lots of footfall in the shop to work with, after all it's quite hard to dispel stereotypes in an empty shop! Following an early morning spent at our Castleford branch, our sales team then downed tools and headed to the Prince of Wales Hospice shop.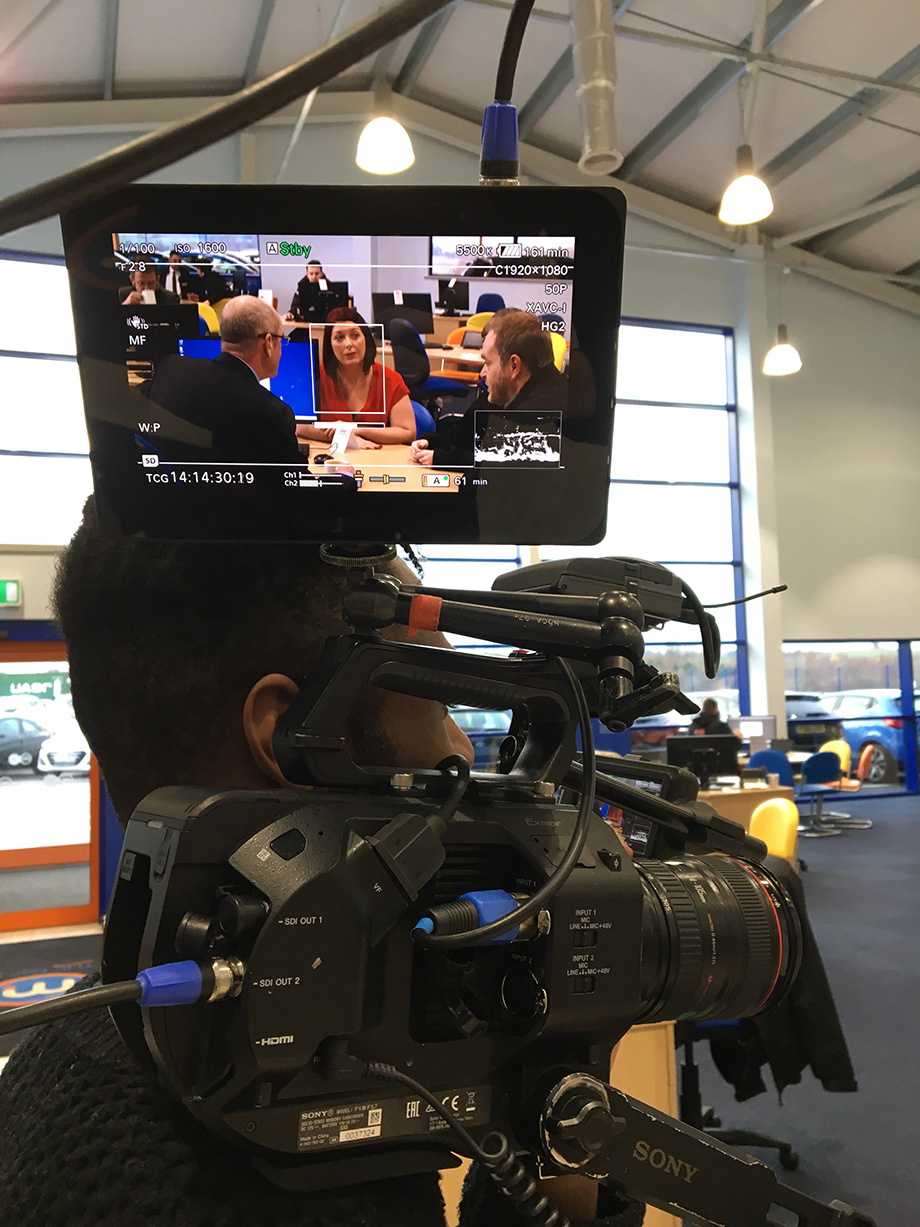 As you can see from our video, the sales team then spent the day helping customers, dressing mannequins and even steaming clothes in preparation for the shop floor. Despite there not being a nearly-new car in sight, the team still slipped back into car terminology to help sell some of the used goods. It seems you can take the sales person out of the car supermarket, but not the car supermarket out of the sales person!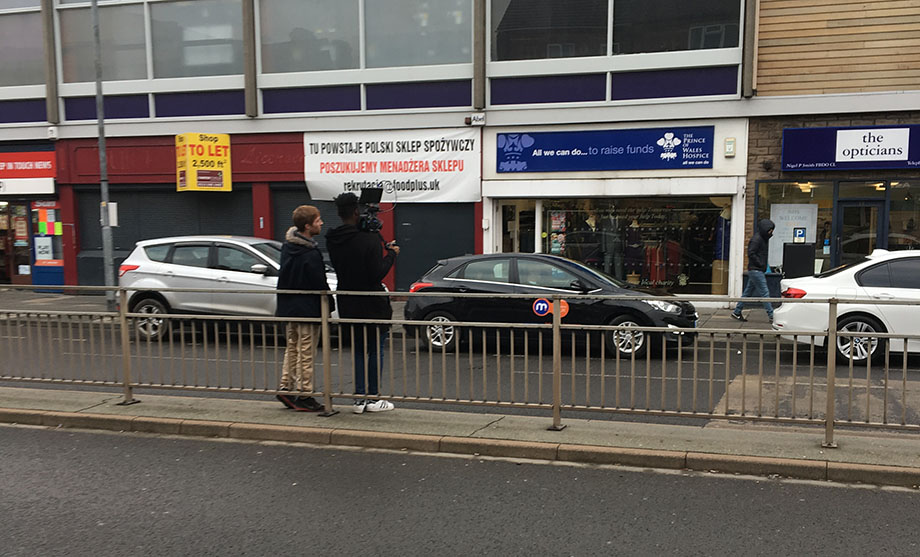 Not only did the team help show that car salesperson stereotypes are not true, more importantly they also did a great job helping a fantastic charity raise extra money, and it turned out to be one of the busiest days in the shop for months.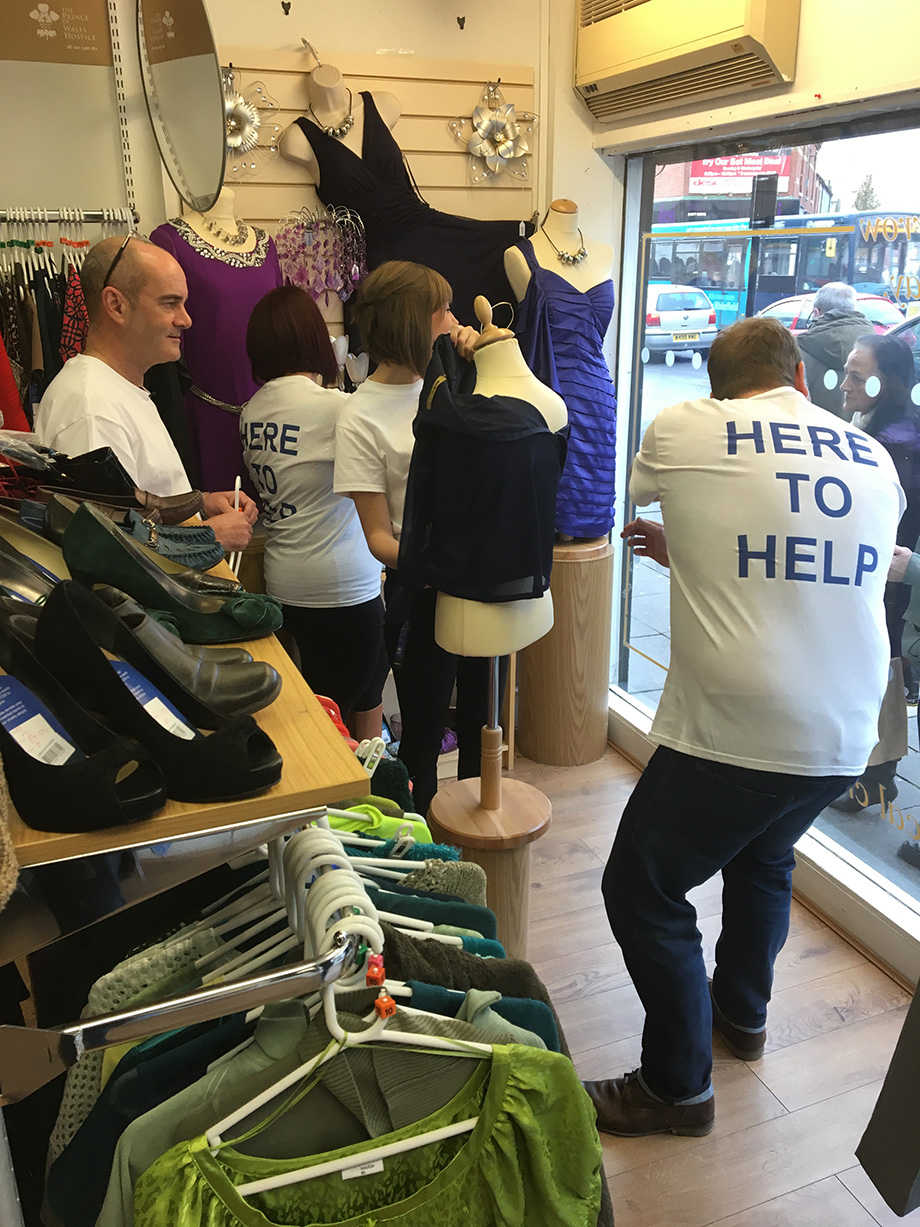 James Faulkner, General Manager of Motorpoint in Castleford, said: "It was fantastic to step out of our comfort zone and transfer our skills in a completly different environment. I know the whole team had a great time helping out in the shop. I just hope we weren't too much of a nuisance!"
Katy Lee, Events and Community Fundraising Officer at the Prince of Wales Hospice, added: "The staff from Motorpoint were brilliant on the day. They were very friendly and helpful throughout and quickly adapted from selling cars to selling ladies dresses and shoes."
In the community
Motorpoint is proud to work with Prince of Wales Hospice. For more info on the work they do, please visit https://www.pwh.org.uk/.