Highway Robbery!
24 October 2016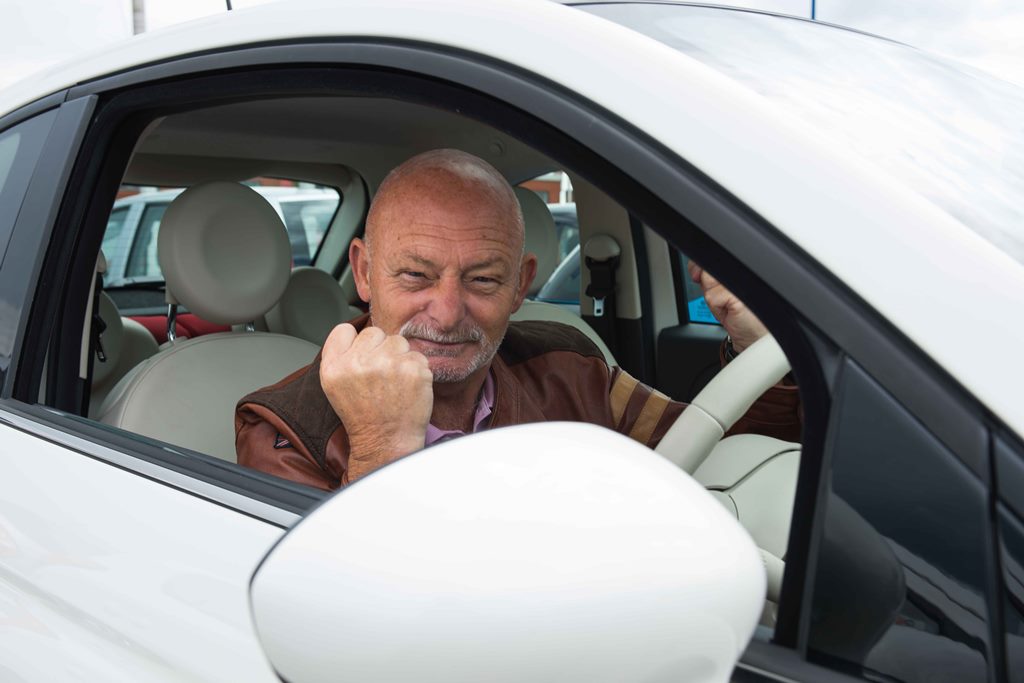 Photos © 2022 Motorpoint
Ken Gibson, Motorpoint blogger and former Motoring Editor at The Sun, explains why he thinks recent price increases at the pumps are nothing more than highway robbery
"Sadly Government has always looked upon motorists as their own cash cow via the ridiculous motoring taxes we pay"
It never fails to amaze me how the price of fuel at the pumps can rocket up overnight.
At my local station it's gone from £1.09p a litre of diesel to £1.20 a litre in a matter of days which to me amounts to nothing more than highway robbery. And the experts are predicting we should expect another 5p rise in coming weeks. Great!
Apparently this sudden rise is because the wholesale price of crude oil has risen by 5.5 per cent and the big oil firms are demanding that garages push up the prices at the pumps immediately - something the garages seem delighted to do (why wouldn't they be after all).
But how come the oil giants and the garages can't reduce the prices at the pump just as quickly when the price of crude oil falls? It may be a game for the oil companies but for ordinary motorists the price of fuel can make the difference between being able to get to work using the car or being forced to use the bus or train services that we all know don't work. And sky high fuel prices can also stop families using the car at the weekend to visit friends or just simply go out for the day.
The Government's All Party Parliamentary Group on Fuel wants a watchdog to protect motorists from ridiculous price rises and I think for once the politicians are absolutely right. There should be a watchdog and it should have real powers.
Sadly Government has always looked upon motorists as their own cash cow via the ridiculous motoring taxes we pay. Like the oil companies they seem to think motorists are there just to boost their coffers.There is no way that fuel prices should rise by 10p in just a few days and to me is a blatant case of drivers being ripped off.
The other thing I hate is the ridiculous difference between fuel prices, not just in different parts of the country but at filling stations in the same county. The cost of a litre of fuel should be exactly the same, whether you are in the Highlands of Scotland or Southern England, and that price should also be an honest and realistic price.
I have been impressed by Theresa May's honesty in the early parts of her time as Prime Minister. She could make a real statement as the voice of the ordinary people if she clamped down on rising fuel prices…with immediate effect. But I won't hold my breath!
All content provided in this blog is for informational purposes only. Motorpoint makes no representations as to the accuracy or completeness of any information on this site or found by following any link on this site. Motorpoint will not be liable for any errors or omissions in this information nor for the availability of this information. Motorpoint will not be liable for any losses, injuries, or damages from the display or use of this information. These terms and conditions of use are subject to change at anytime and without notice.