Forget the drive-thru binges and service station sausage rolls – we reckon driving can play an important part in keeping you healthy
Sitting behind the wheel of your car for hours at a time probably doesn't sound like a shortcut to a ripped physique and cardiovascular excellence – but we think a drive can be an important part of staying healthy – in mind if not body.
If you're unfortunate enough to spend a large part of your life trudging up and down the UK's traffic-riddled motorways, potholed urban arteries and stationary ring-roads then you might think this is a bold claim. But research shows that going for an aimless countryside drive can be massively beneficial to your mental health.
Research by Japanese car giant Mazda shows that 62% of adults have driven purely for the hell of it – a sure sign that there's something intangibly pleasurable about getting behind the wheel and enjoying the freedom and sense of independence that comes with motoring.
What are the mental health benefits of driving?
It's hard to imagine feeling relaxed after sitting in a 10-mile tailback on an important journey, but all of us can benefit from an aimless drive alone. Driving without anyone else in the car can help relieve social anxiety, while also giving time for self-reflection and pondering important decisions. 
Studies show that solitude is a vital part of personal development*. Have you ever hopped out of your car at the end of a drive feeling as though your mind was suddenly clearer than when you set out? It could be that the focus on the mechanics of driving and navigating other road users safely helps you 'zone out' from the worries of day-to-day life.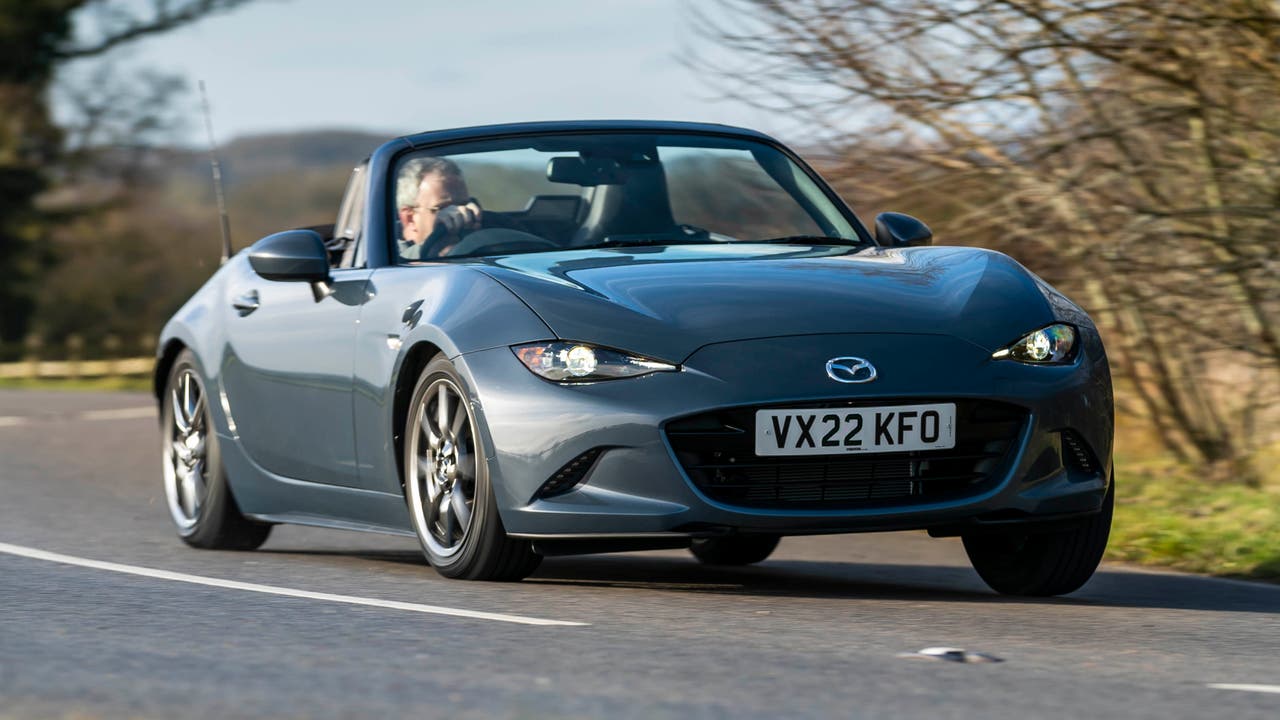 There's another aspect to driving that can benefit mental health – and it's a bit more fun than zoning out. 
Tackling a twisty road at speed (well, the speed limit please and no faster) forces you to focus on working with your car to safely navigate bends. As well as giving you a burst of adrenaline, driving for fun is a mental challenge that forces you to interact with your motor in a way you don't normally in day-to-day driving. We're not suggesting you go out and drive as quickly as you can – but driving down a 60mph B-road in any car should be enough to focus your mind, leaving your more hum-drum worries behind.
Are you sitting comfortably?
Naturally, everyone has a different idea of what sort of driving is good for your mental health. For those of a more relaxed persuasion, we'd put the Mercedes E-Class right up there for wafting pleasure. Prefer to get stuck in? Our range of used Mazda MX-5s is a great place to start if you enjoy aimless blasts through the countryside.
*Burger, J. M. (1995). Individual differences in preference for solitude. Journal of Research in Personality, 29, 85-108, cited here.