VOLKSWAGEN JETTA Car Review
VW's best kept secret!
The Jetta saloon is Volkswagen's best kept secret almost hidden away between the big selling Golf and Passat models.
You could argue why they even make the Jetta, but the reality is it offers a bit more boot space than the Golf but not the size of the Passat, or the higher prices.
It's for buyers who don't want to join the huge Golf army and are looking for a more discreet but still stylish saloon, that comes with all the Volkswagen qualities. And the cabin is very similar to both the Golf and Passat, well finished, well equipped and a nice place to travel.
The driving package is also similar to the Golf and it shares the same 1.4 litre Tsi petrol and 2 litre diesel engines, if economy is crucial go for the diesel - expect between 50 and 65 mpg -if you want a slightly sportier package try the lively 1.4 petrol. In many ways the Jetta is for buyers who don't want to follow the motoring crowd, but also don't want to take any risks.
* Subtle style * Quality interior * Good range of engines *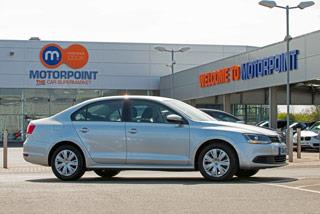 ---