TOYOTA AURIS Car Review
A sound sensible buy!
The latest generation Toyota Auris has finally shaken off the styling of previous models.
I like the sharp aggressive styling that has curves in all the right places, because this is still a mainstream family hatchback. That means it has to deliver functionality for family buyers as well as winning any beauty contest, and with Toyota Auris you get a bit of both.
The reason Toyota sells so many cars all over the world is that people trust them. Put simply, they are reliable, seldom break down and go on forever. They are not the most exciting cars to drive but they aren't really meant to be - they are for ferrying people from A to B on a daily basis. And they are easy to drive and painless to own, they deliver what you expect from a Toyota.
Toyota have also smartened up the interior, which as you would expect it's very well screwed together - it's built by British workers in Derbyshire. Plus, it's got plenty of leg and headroom front and back, and good boot space.
* Sensible, sound buy * Less bland than in the past * Sharp aggressive styling *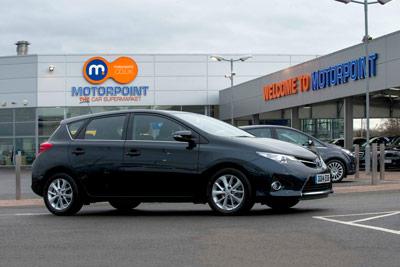 ---