PEUGEOT 108 Car Review
Chic style in a city car!
You don't really expect chic style in a city car but the Peugeot 108 is one of the exceptions.
Not only does it look the part, it also has a look of upmarket sophistication that you don't expect.
On the inside, the cabin may be fairly spartan but it also has a touch of style about it and some nice touches like the single speedo dial in front of the driver. I also like the trim and the patterned cloth seats which helps to brighten up the interior. Plus on higher grade models you get Air Con, Bluetooth, DAB radio and alloy wheels.
The interior space is what you would expect for a city car and the 108 is clearly a kids only zone in the back seats. Boot space is strictly for buyers with small shopping loads but, on the flip side, the Peugeot 108 is great for nipping in and out of traffic in town. As you would imagine, parking is easy.
* Smart styling * Economical engines * Cheap to run *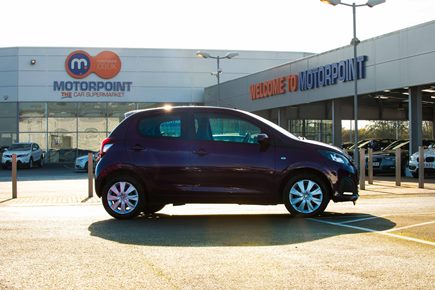 ---