KIA CEED Car Review
A hatchback that holds its own with the Astra, Focus and Golf
Korean car firm Kia used to stand for value for money - now you can add style to the reasons to buy.
And the Ceed is the perfect example of how far Kia have come in the style stakes in a very short period of time.
This is a hatchback that can more than hold its own if you park it next to a VW Golf, Ford Focus or Vauxhall Astra. The style revolution is just as noticeable on the inside. Just a few years a go Kia interiors were a sea of grey plastics. Now the Ceed features premium piano black and mock aluminium trim on the centre console and the cabin has a much more upmarket feel.
On higher grade models you get all the luxuries you'd expect on an executive car costing twice the money, including Sat Nav, cruise control, reversing parking camera, alloy wheels and even electric folding wing mirrors.
The Ceed is a nice car to drive with a selection of petrol and diesel engines. It's also got plenty of interior space for five and a 362 litre boot, along with folding rear seats for added practicality.
If that wasn't enough Kia has retained its great value for money with a seven year warranty to add peace of mind to its other strengths, which make it a sensible all-round buy.
* Smart styling * Great value * Economical and practical *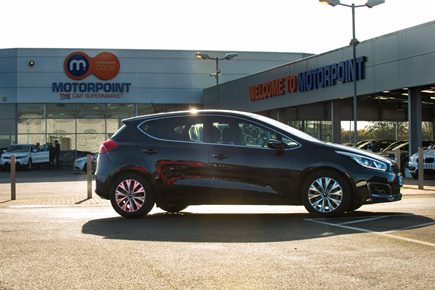 ---